Van Gogh Alive
Dates
22nd Oct '21 - 23rd Jan '22
Created by Grande Experiences, the spectacular, immersive gallery which runs from 22nd October 2021 to 23rd January 2022, exhibits the life and work of the seminal Dutch artist. Housed in a 17,500ft2  purpose-built venue in the MediaCity, the experience is a feast of sight, sound and even scent. More than eight million people have flocked to see Van Gogh Alive across 75 countries.
Experience the work of a world-renowned artist beyond the walls of a museum
Van Gogh Alive physically immerses you within the life and works of Van Gogh, changing the way visitors experience art by removing the concept of traditional museum visits often associated with quiet galleries, white walls and glass covered art works admired from afar.
Instead, Van Gogh Alive challenges the senses with sound, 3,000 moving images of Van Gogh's seminal work using state-of-the-art SENSORY4™ immersive gallery technology in bright technicolour, and even the scents of Provence as you move through the experience.
---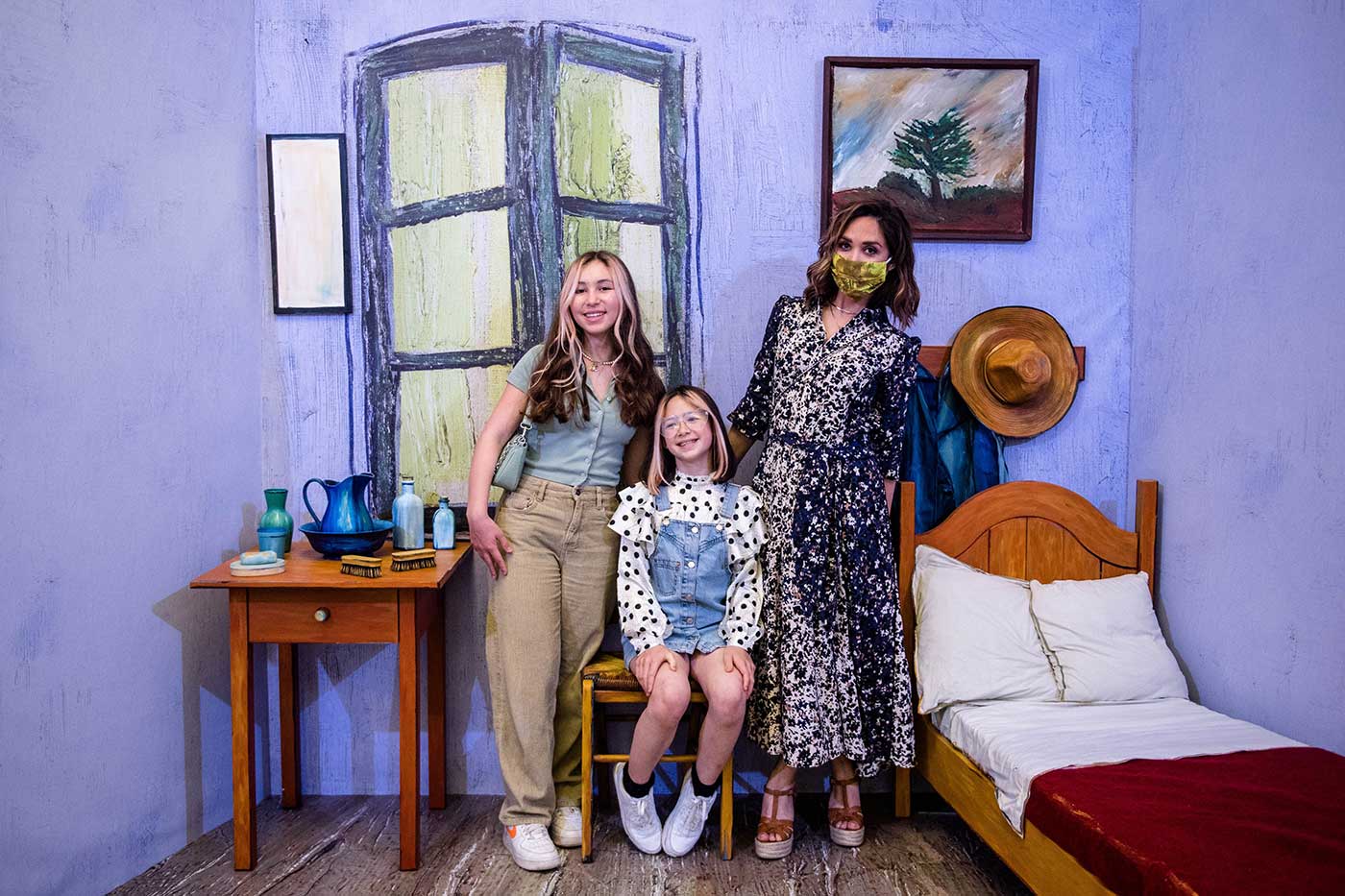 Climb into a painting!
A life-sized recreation of 'Van Gogh's Bedroom' – one of his most famous pieces – truly brings the painting to life. Visitors can sit on Van Gogh's bed, his chair, use his mirror, and pose for a photo in one of the most recognisable bedrooms in history. Where else does a painting spring out into life sized, touchable, three-dimensional reality?
---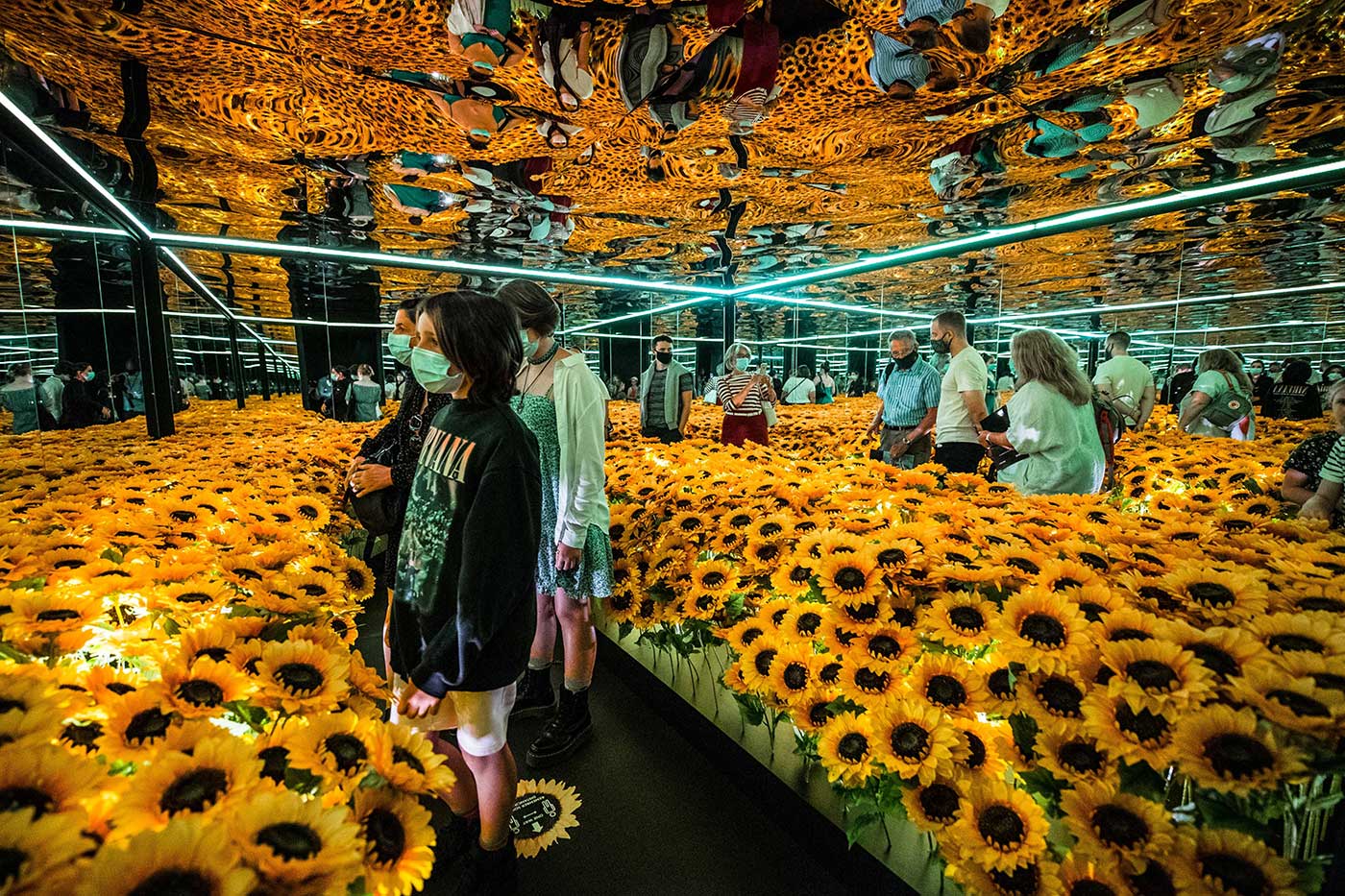 The immersive Sunflower room
If you love a good selfie then prepare yourself for the immersive sunflower room! This mirrored room complete with hundreds of sunflowers provides an incredible backdrop for a selfie which we guarantee will make you the envy of your Insta followers. As well as a bit of fun, it provides you with a great memory of your experience at the exhibition (and who knows, maybe a new screen-lock image too!)
---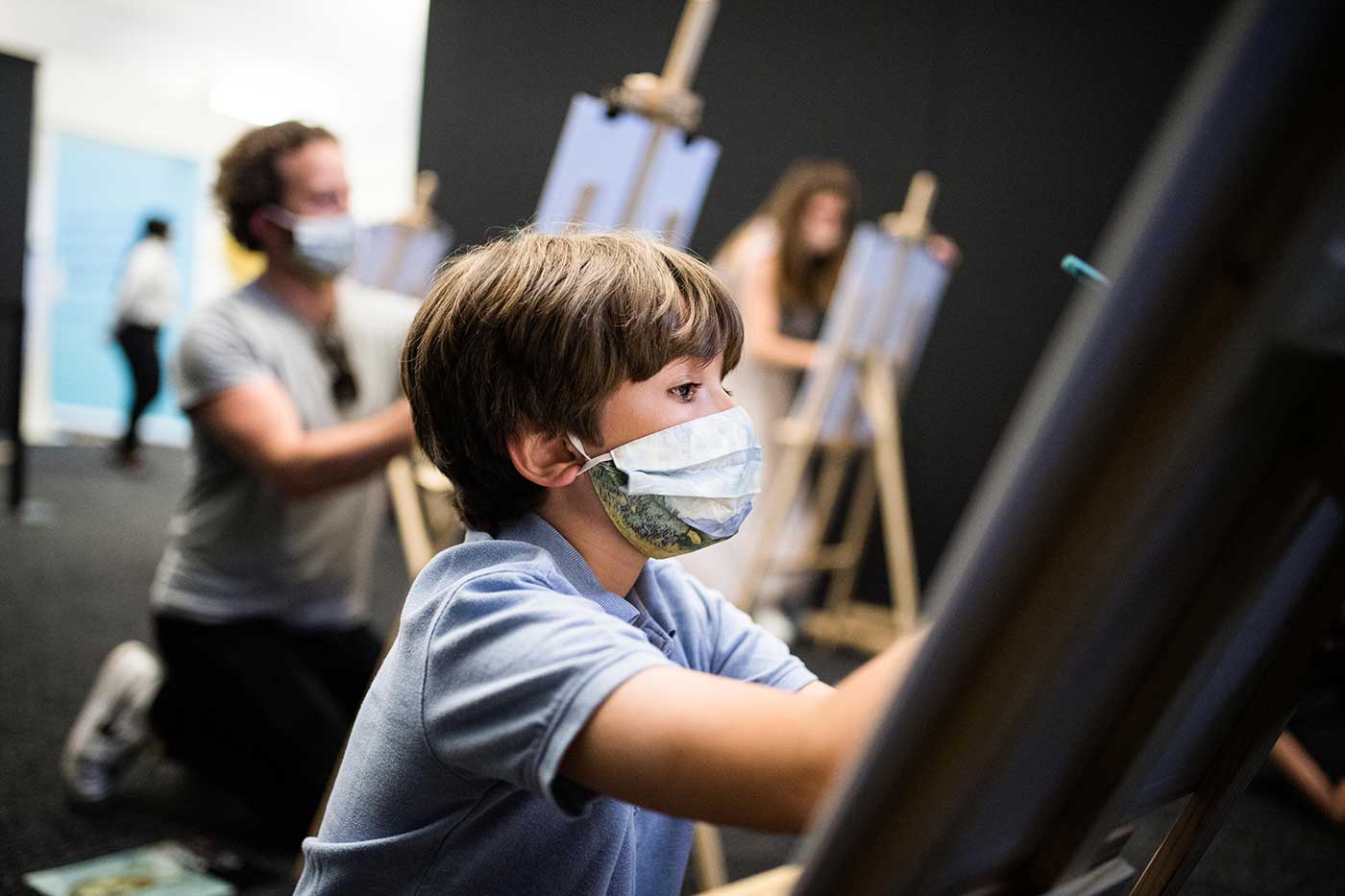 Try your hand at recreating Van Gogh's iconic artworks
Visitors are invited to try their hands at using his techniques and learning his craft to create their own masterpiece in the Art Activity Area. Featuring informative video tutorials, you will get hands-on experience in drawing techniques, perspective, and composition. With three graded tutorials on offer, novices and skilled artists can hone their skills side by side.
---
Tickets are priced from £22.00 for adults and £15.00 for children, with concessions and school group discounts available. Visitors can opt to support The Christie charity when booking or visiting. Event organisers are hoping to raise vital funds for the charity, to continue its incredible work leading the way for cancer care, research, and education.
Controlled visitor capacities and managed visitor flow mean visitors can easily respect any Covid-19 guidelines and enjoy the experience safely.
Interested in attending?
Tickets are also available at Quaytickets.com/vangoghalivemediacity
Book now