Social Value
Collaborating to create lasting social value.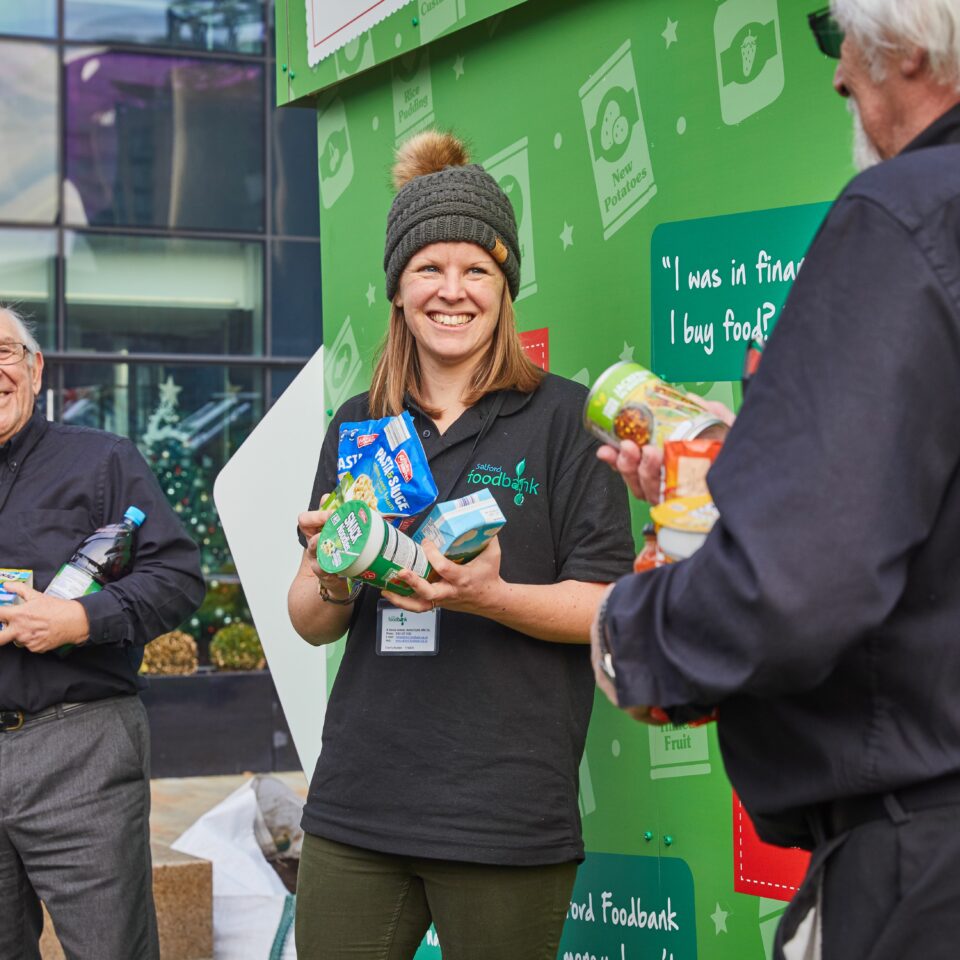 At MediaCity we are dedicated to creating new training, employment and work opportunities for local people and businesses, for example, and we nurture local talent via skills programmes and careers events.
We collaborate with HOST to engage with home-grown entrepreneurs and start-ups via targeted support, accelerator programmes and affordable rents.
Our work with local charities is also extensive, ranging from support for the Salford Foodbank and the Salford Foundation (which helps young people and adults reach their potential) to the ADHD Foundation Umbrella Project and Pure Innovations, a charity that enables those with disability or health-related issues to live fulfilling, independent lives.
Social Value stats 2019–2020
Over £640,000 of cash donations

In 2019 our employee-led 'giving something back team' raised £65,000+

Engaged in knowledge transfer visits with over 1,500 people

£89,000 of in-kind donations

Peel L&P staff volunteered 354 hours of their time

We spent nearly £24 million with Salford businesses in 2019–2020