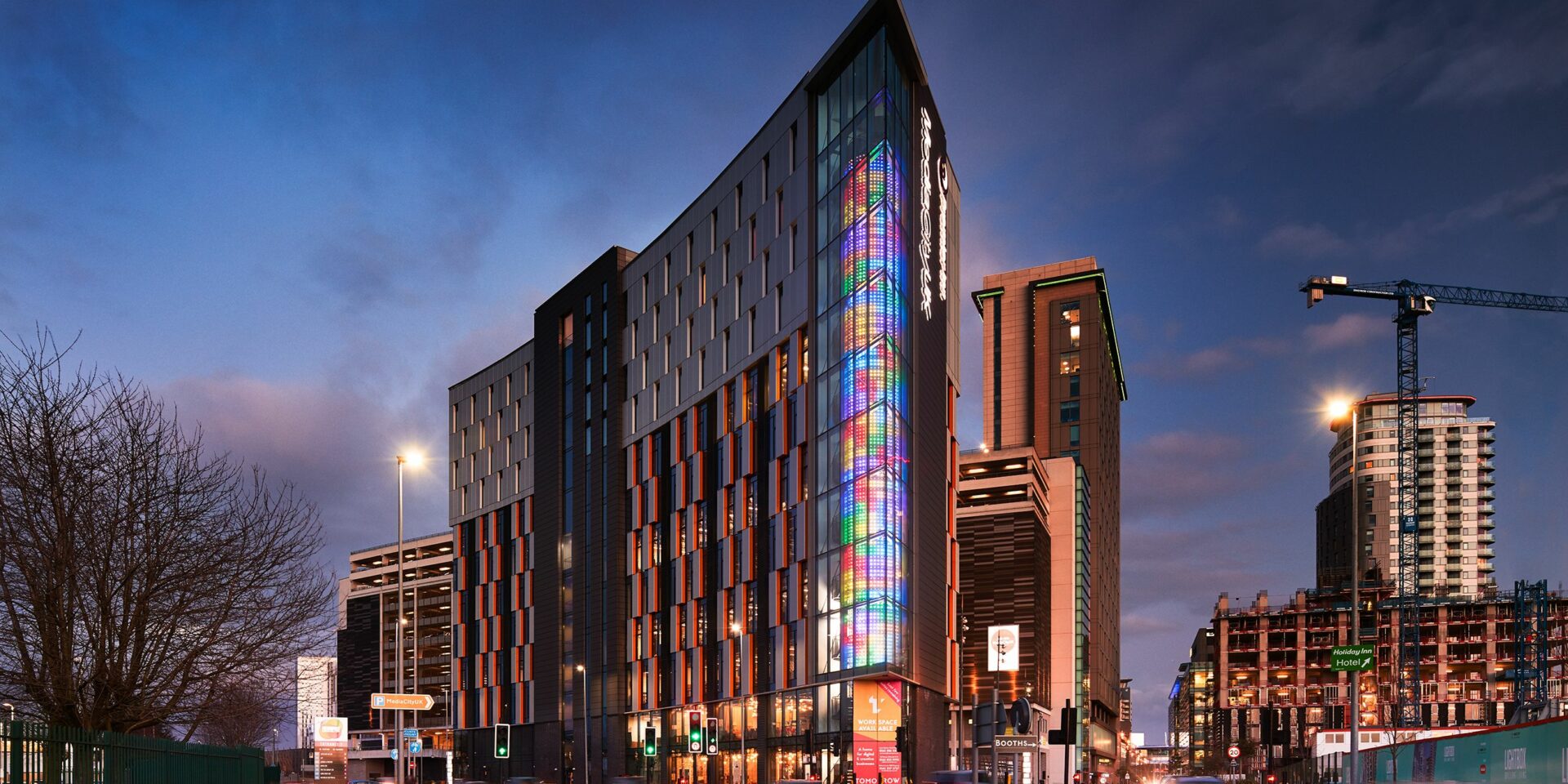 The first WiredScore certified Neighbourhood in Europe
MediaCity was named the first "connected neighbourhood" in Europe, only the second in the world alongside the Hudson Yards development in New York.
The WiredScore Neighbourhood Certification is the only rating scheme for the communications infrastructure, digital connectivity and technological capacity of multi-building, mixed-use real estate developments. This helps create living and working environments that encourage collaboration, productivity, and innovation.
A WiredScore certified Neighbourhood allows for 'frictionless connectivity' across MediaCity, attracting digital media and other commercial tenants and residents who value ultrafast internet speeds and best-in-class digital connectivity.
What does a Wired Certified Neighbourhood mean for you?
A Wired Certified Neighbourhood means that all businesses, residents, and visitors have access to best-in-class internet throughout all indoor and outdoor spaces across MediaCityUK, allowing a seamless experience. The digital infrastructure in place is incredibly resilient and ensures there are backup providers in the case anything goes wrong to mitigate any internet downtime. When moving from one space to another, the time it takes to get connected to the internet has been optimised for both businesses and individuals, providing you with the best user experience as soon as you move in.
Network managed by dock10
The vital technology that underpins the success of MediaCity is managed by dock10. The high-speed fibre network and international connectivity can effortlessly deliver live and on-demand content in any format to anywhere. On a site designed entirely around media, we have all the specialist infrastructure, facilities and services you need.
Find out more about our network here