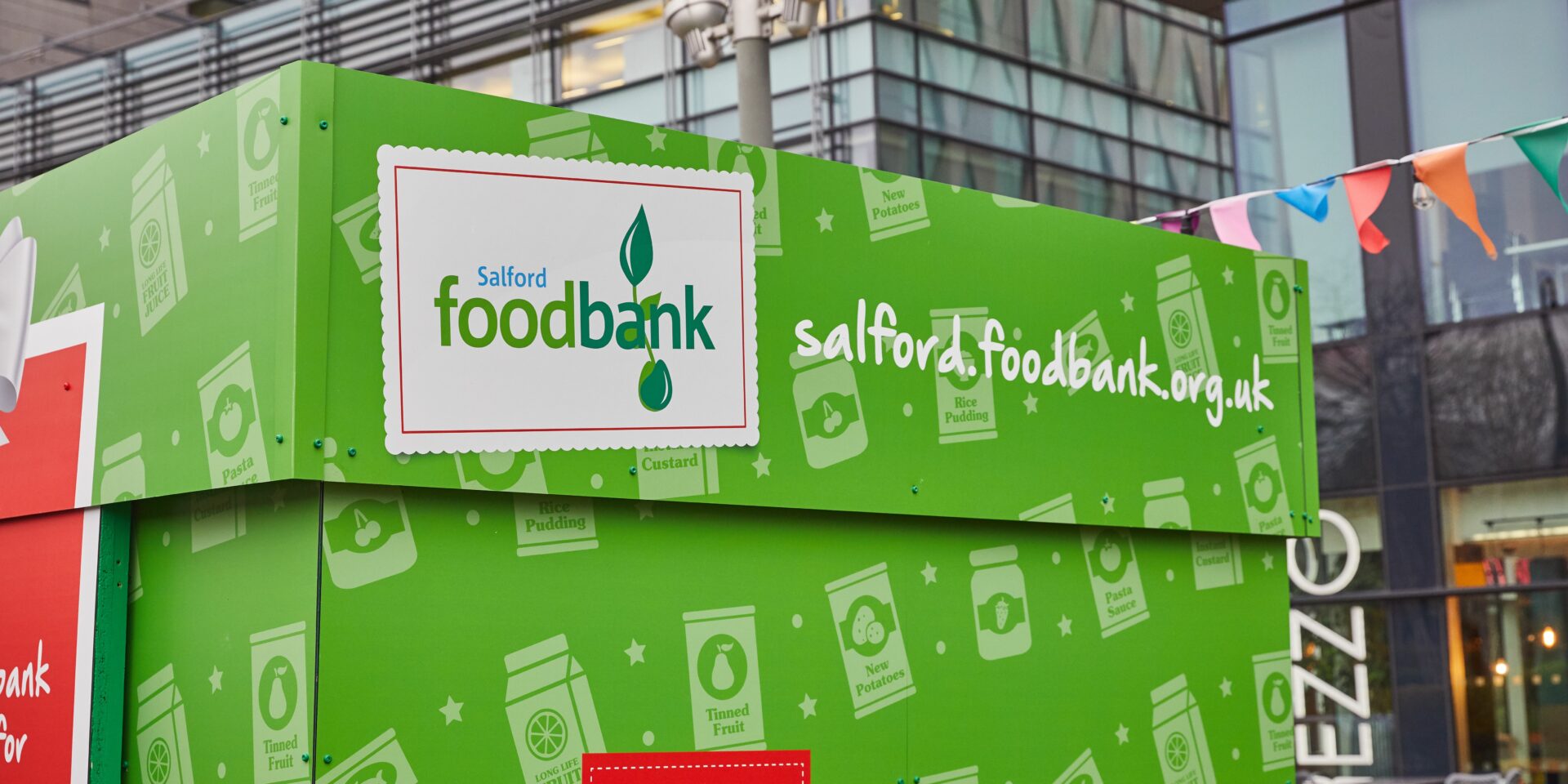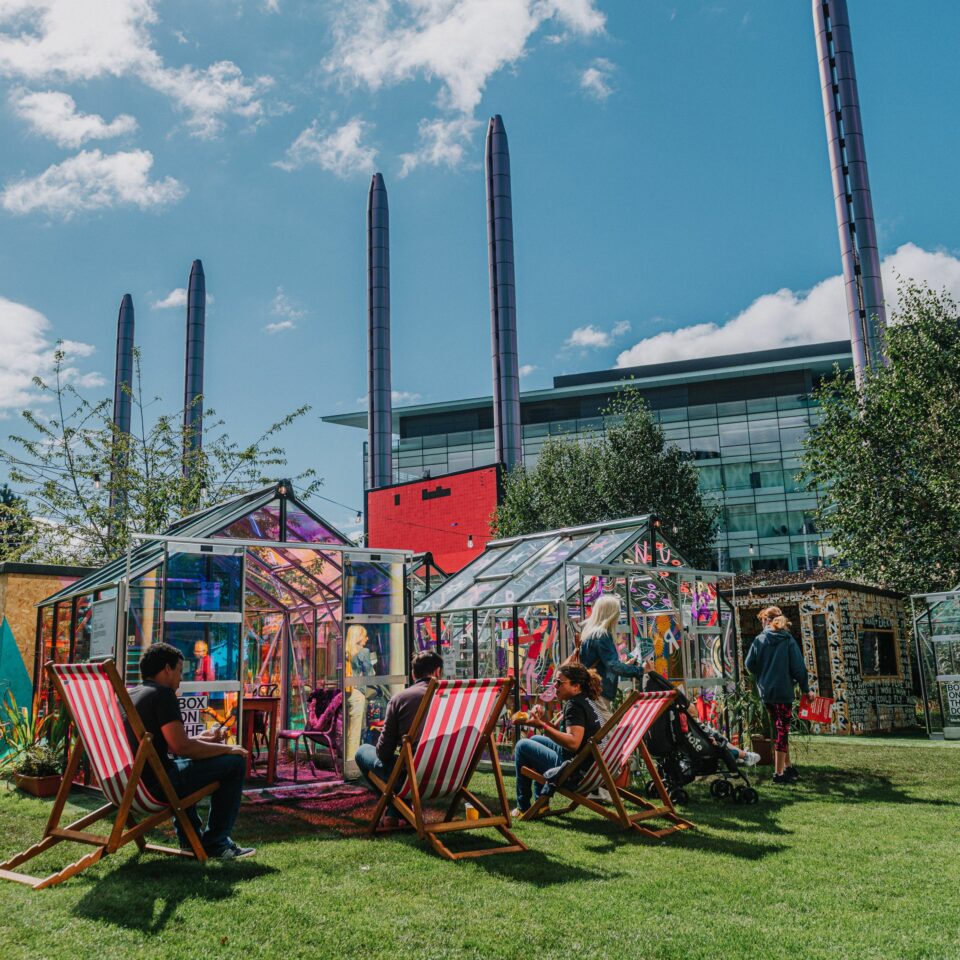 Box on the Docks
Like all tourist destinations, MediaCity was hit hard by the pandemic. Our imaginative response? Box on the Docks, a series of colourful and COVID-safe dining pods that attracted national media attention and high numbers of new visitors.
In just two months, 30 sheds and greenhouses designed by 15 local artists, with soundscapes produced by BBC Sounds – were installed on the waterfront. These socially distanced dining pods, catered by MediaCity bars, cafes and restaurants, were booked by couples, families and bubbles. Children got their own version, too: the BBC children's brand, CBeebies, created a pod just for kids, alongside a kids' activity trail. Media coverage for Box on the Docks reached over 76m people, footfall to the local area doubled – and it provided essential support to both MediaCity's creative community and to its hospitality industry.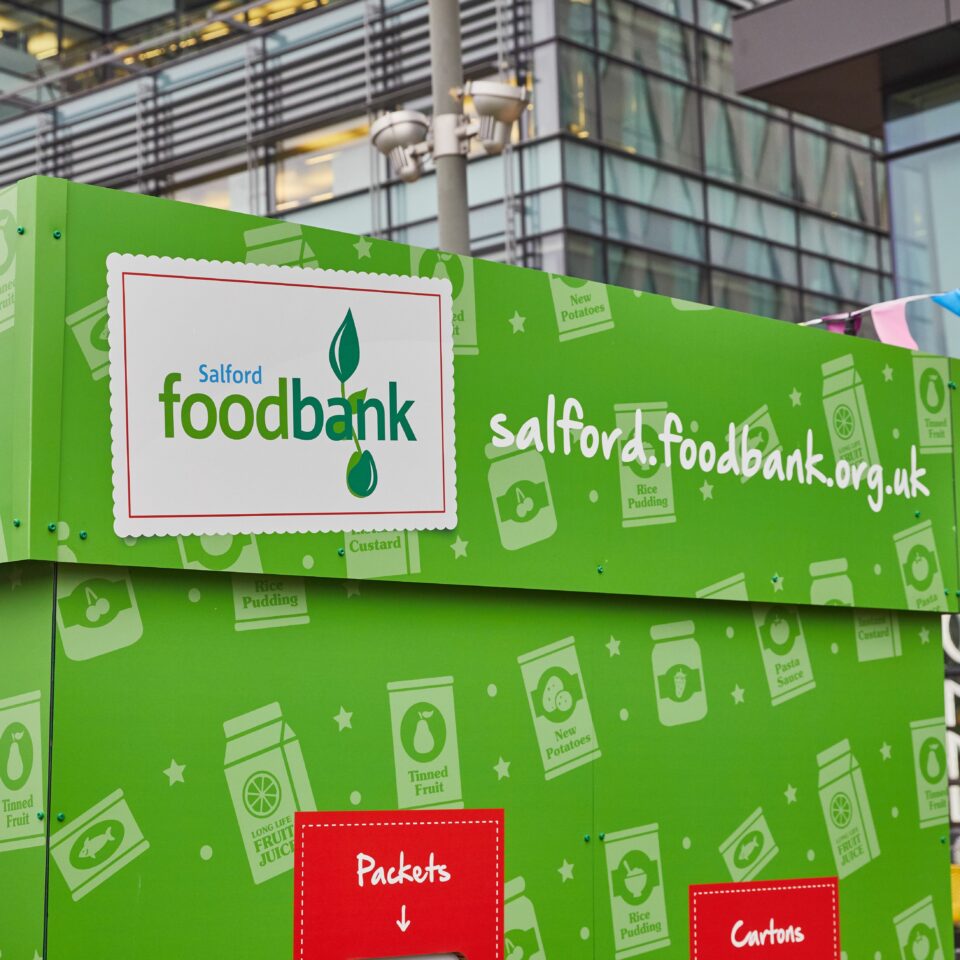 Salford Foodbank
Salford Foodbank has worked hard throughout the pandemic, supporting people, families and communities facing real hardship.
As Christmas 2020 approached, the foodbank set an ambitious target: of raising 1.5 tonnes of food donations for those in need. MediaCity offered its support, with resident business Carbon Creative creating a striking food collection point that encouraged residents and workers to drop off donations in the run-up to Christmas. Together with a dedicated website and collection points across Salford, we were able to help Salford Foodbank as they set out to ensure that no one in our local community should go hungry.