Sustainability
People and planet come first; we're developing a more prosperous, sustainable future for all.
Net Zero Carbon
In September 2020, we verified six of our buildings at MediaCity as Net Zero Carbon, using the UK Green Building Council's 2019 framework definition. Collectively White, Blue and Orange Towers, Tomorrow building, as well as the Studios and the Garage, create the highest cluster of third party verified Net Zero Carbon buildings in the UK based on their operational carbon emissions.
Our Net Zero Carbon assets are externally verified on an annual basis. They include energy saving projects completed in the reporting year, as well as a comparison to the previous years' performance.
Climate Resilience
With the global climate emergency becoming more real every day, we've started our journey to better understand the risks of climate change in relation to MediaCity. As a first step, we undertook a Climate Risk Assessment, which identified the potential climate-related risks facing MediaCity, at a neighbourhood and building level.
We modelled two climate scenarios, focussing on a 1.5°C and a 2°C increase in global temperature and forecasted risks to 2030, 2050 and 2060.  Building characteristics such as age, construction method and materials, as well as operational purpose were considered, to help develop a bespoke assessment of risks and adaptation actions suitable for each building.
The recommendations from this assessment will be developed into a climate resilience adaptation plan for use in our asset management and investment programmes.
BREEAM
MediaCity was the first development in the UK to achieve the BREEAM Communities standard in 2011, which has set the tone for sustainability considerations across the estate; such as energy efficiency, recycling and sustainable transport. The assessment reflects the value in higher performing assets across the built environment lifecycle. Our policy demonstrates we are committed to achieving the highest practicable BREEAM scores for new developments and major refurbishments where we have operational control.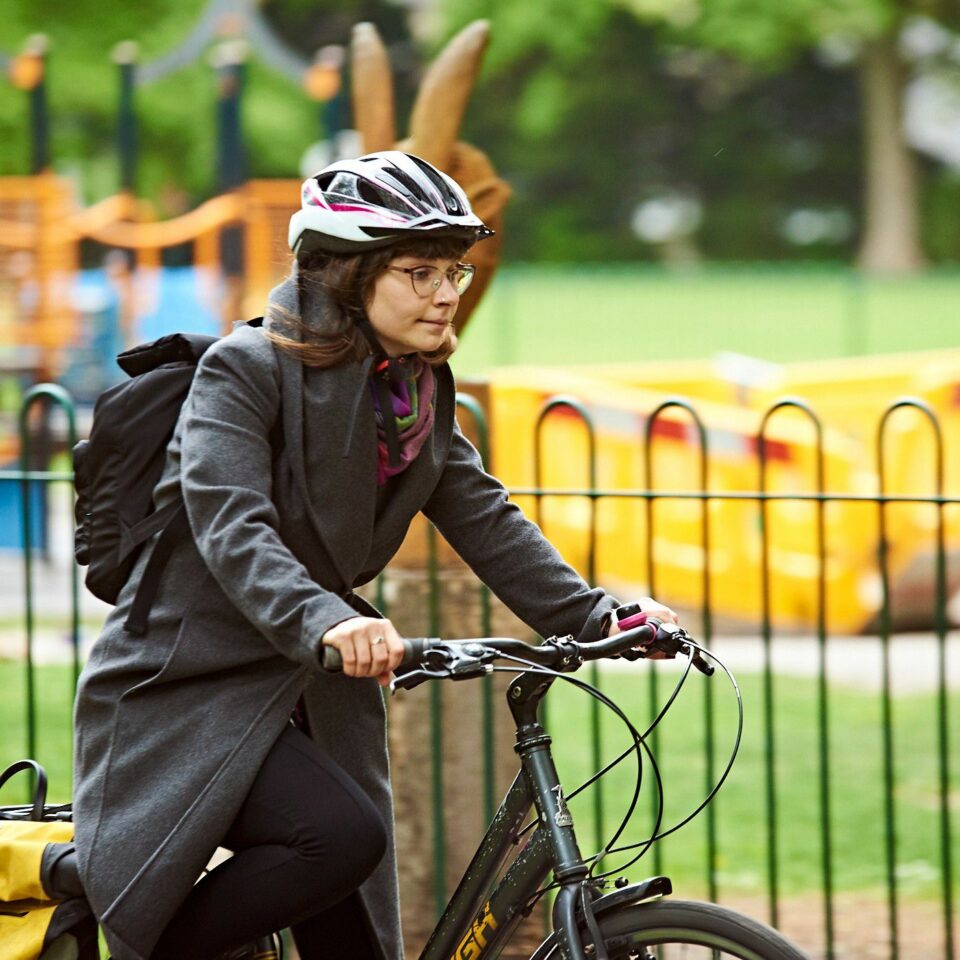 UN SDGs
In 2015, 193 member states of the UN adopted a set of 17 global goals, known as the Sustainable Development Goals (SDGs), that pursue a sustainable future for the planet. To achieve these ambitious goals, everyone needs to do their part, therefore, we have aligned our sustainability plan with the four goals most relevant to us but recognise that non could be achieved without partnerships with our occupiers and stakeholders.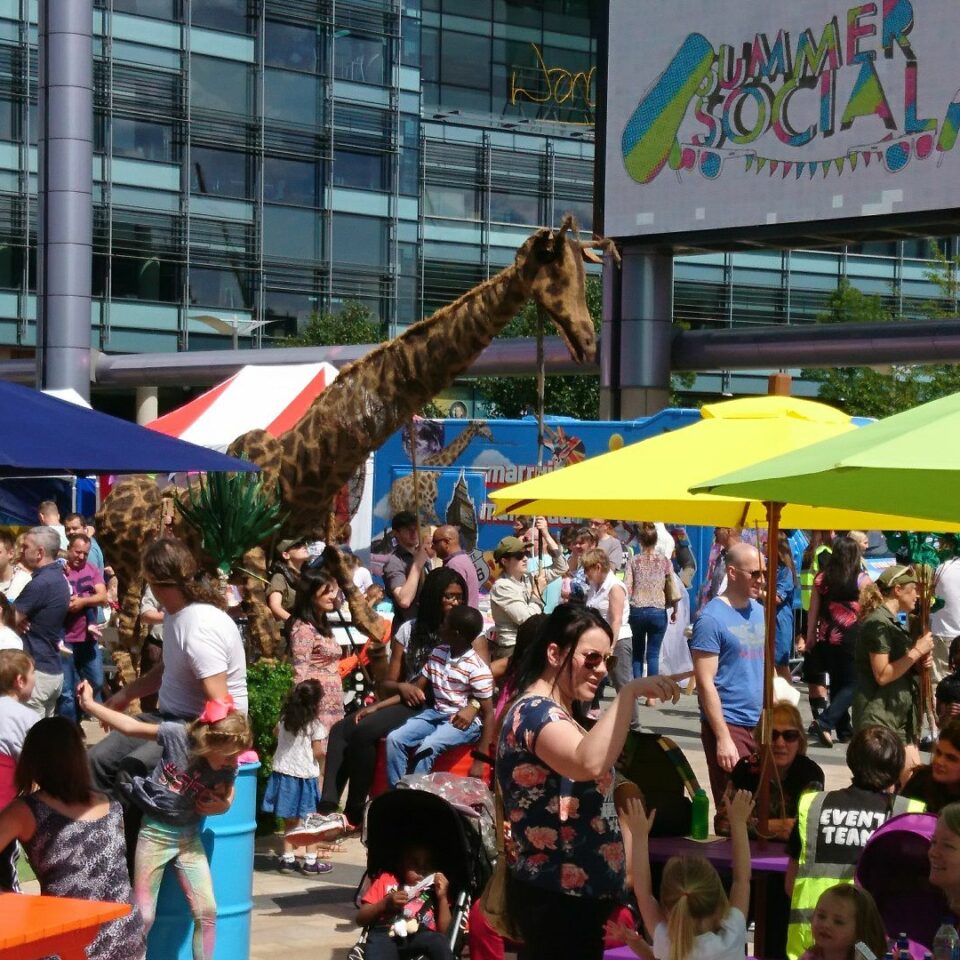 Environmental, Social and Governance (ESG)
ESG refers to a company's consideration of environmental, social and governance factors, alongside financial factors. It's an increasingly common way for investors to evaluate companies in which they may wish to invest. Here at MediaCity we think it's important to show our stakeholders that we consider ESG seriously and that we are working hard to make our business and the local area more climate resilient and fit for the future.
Awards
Green Flag Award

Green World Ambassador

Ecovardis Silver Medal

ISO 50001 Accreditation

TfGM Sustainable Journeys Gold Award

CyclingScore Platinum Award

Platinum status for Carbon Literacy

GRESB status for Real Estate Sustainability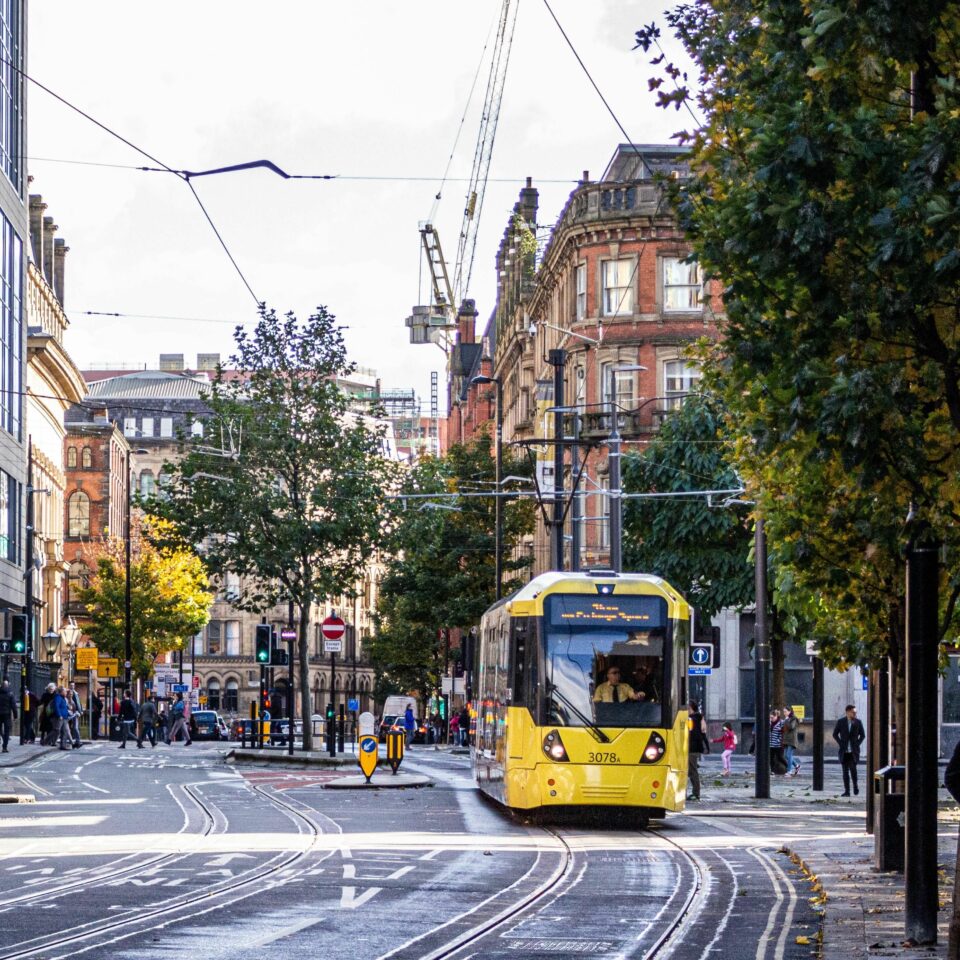 Travel choices
There are many ways to reach us at MediaCity, a walk along the Manchester Ship Canal, a cycle on National Cycling Network Route 55, a trip on Greater Manchester Metrolink trams, a ride on one of several bus services and if that is not enough, you can drive to us.
MediaCity welcomes electric vehicles
The Garage, our multi-storey car park, has 10 EV charging points should you need to charge your electric or hybrid vehicle whilst visiting us.
Sustainable travel
MediaCity continues to encourage active travellers and has achieved awards for its sustainable travel initiatives. We achieved CyclingScore's Platinum award for our cycling provision and excellent occupier engagement services, as well as Transport for Greater Manchester's Sustainable Journey Gold Award.