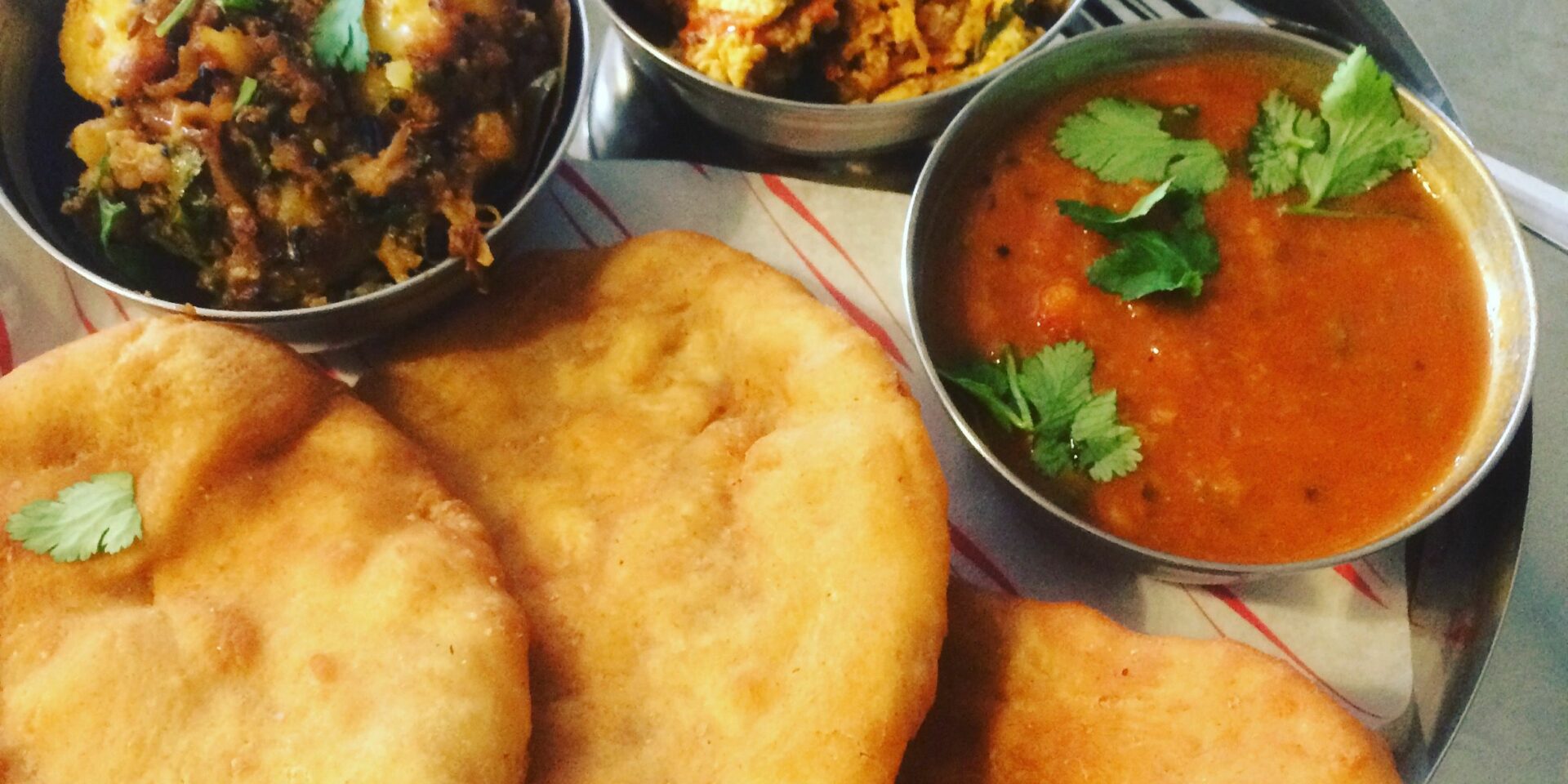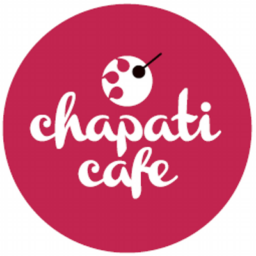 Chapati Café
Address
Unit 4 The Garage,
Blue, MediaCityUK,
Salford
M50 2TG

The popular and independent Gujarati influenced café is set to open a new eatery and takeaway in MediaCityUK.

Joining an already vibrant area, the award-winning Chapati Café will bring a unique and exotic concept to MediaCityUK's flourishing independent scene. The Café which will serve fresh, fast curries and will be located on MediaCityUK's Blue Road, alongside independents: Grindsmith Coffee, plant based eatery – Vertigo plant, Flanagan's Barbers and the much anticipated MediaCityUK General Store. Chapati Cafe takes inspiration from traditional homestyle Indian food, influenced by the Gujarat region famous for their light and invigorating curries and delicious vegetarian dishes.

Each week, Chapati Café in MediaCityUK will offer a variety of aromatic and authentic 'homestyle' curries with vegetarian and meat options available. The Chapati Café team have designed their space to cater for both takeaway and casual dining (once current government restrictions are lifted) making it a great option for workers, residents and visitors in MediaCityUK who want to grab and go on a quick-lunch break.

Served up in sustainable, bio-degradable packaging, customers will be able to choose the popular 'rice and three' option, or a small single pot curry from the daily changing selection of freshly cooked curries. The curries will be rotated each day, allowing visitors to the café to try a myriad of flavours, layered with aromatic depth, expertly prepared using the freshest and finest produce. In the months ahead, the Chapati Café team is also looking to develop a simple Indian breakfast menu, which is set to include a North-West Indian take on a classic bacon sandwich, their bacon bhatura with red chilli jam and the Indian breakfast classic, chole bhatura – sticky chickpeas with fluffy light bhatura breads all served along with their famous homemade Chai.

Founded by Dan Hall and Priti Chauhan-Hall, the husband and wife duo first met at work and soon bonded over their love of food and decided to pursue their dreams of opening up their own eatery, bringing real and authentic Indian flavours and recipes to Manchester. Now in its seventh year, Chapti Café has become a staple in the Manchester independent dining scene and their MediaCityUK branch marks the start of their expansion journey.

Priti Chauhan-Hall, Owner and Director of Chapati Café said:

"We are very excited to bring a brand-new takeaway and dining option to MediaCityUK. Our values and dishes are all centred around family, home and community and we're very much looking forward to being immersed within the growing MediaCityUK community. Our style of cooking is very different to Anglo-Indian curry houses, with our dishes being much lighter, healthier and nutritious, with our recipes being perfected to suit everyday eating, making it the perfect lunch-break or after-work grab and go spot."



Chris Reay, Property Director of MediaCityUK said:

"Chapati Café's offering will not only bring delicious, big flavoured food that awakens the senses, but also a fresh new element to our leisure scene. The past 12 months have been incredibly challenging for the hospitality sector and we are very pleased that Priti, Dan and the team at Chapati Café see an exciting opportunity to grow and develop their business at MediaCityUK; a hub committed to supporting local, independent businesses as well as attracting national and international businesses."



Paul Burton, Real Estate Partner at JMW Solicitors, who advised Chapati Café on opening the eatery in MediaCityUK added:

"We're very pleased to have advised Dan and his team on securing Chapati Cafe's second location, allowing them to expand their business – it has been an extremely challenging twelve months for the hospitality sector so it's fantastic to see such a positive story. The brand has built a loyal customer base and I've no doubt that its new restaurant will prove as successful as the first."

Chapati Café will be open in MediaCityUK from Monday 8th March 2021, seven days a week, with initial opening hours 11.30am-7pm and will have extensive measures in place to keep both customers and their staff safe.

For contactless service, exclusive offers and loyalty points, download the Chapati Cafe app from Google or iPhone App Store.

Follow Chapati Café's Instagram and Facebook pages for regular updates, news and first looks of the new café.

For further press and media enquiries about Chapati Café in MediaCityUK, please contact: emma.green@mediacityuk.co.uk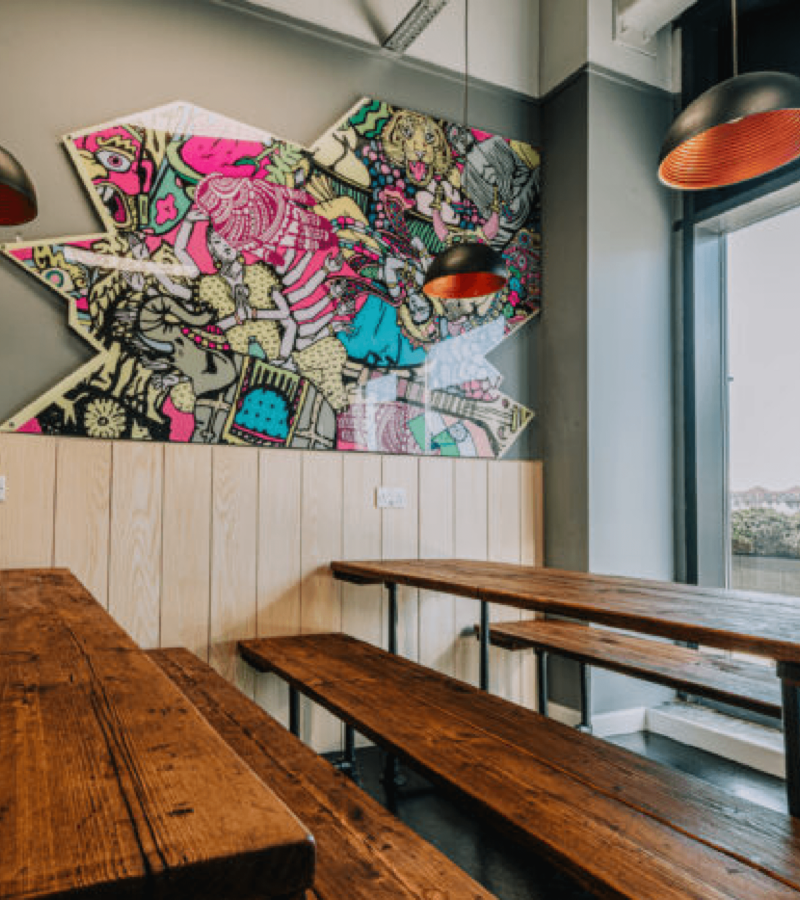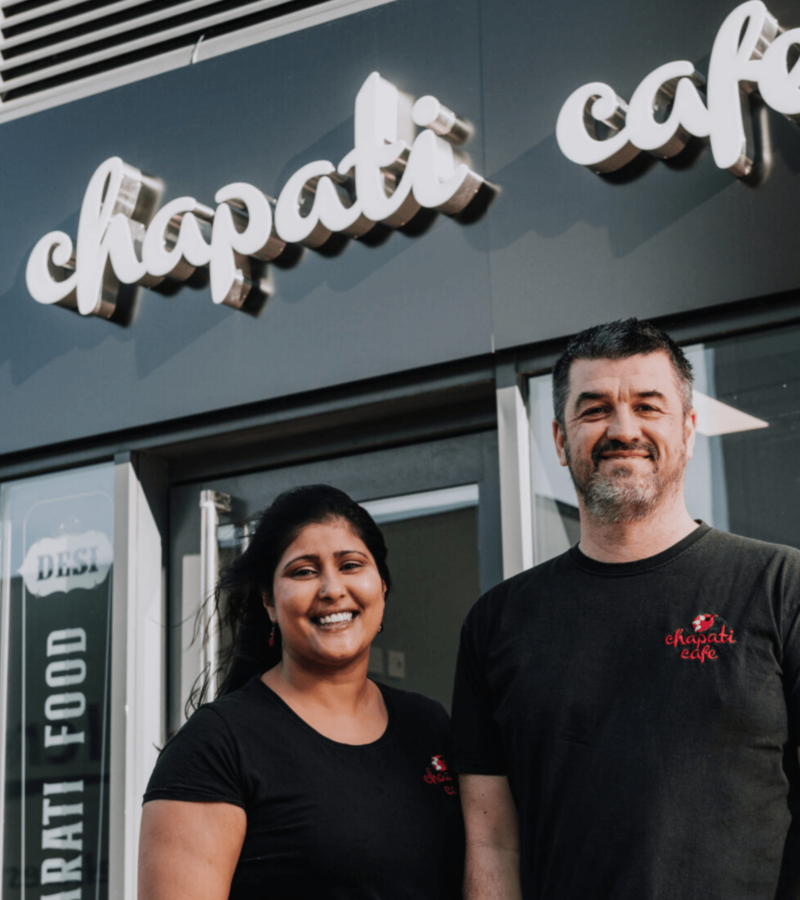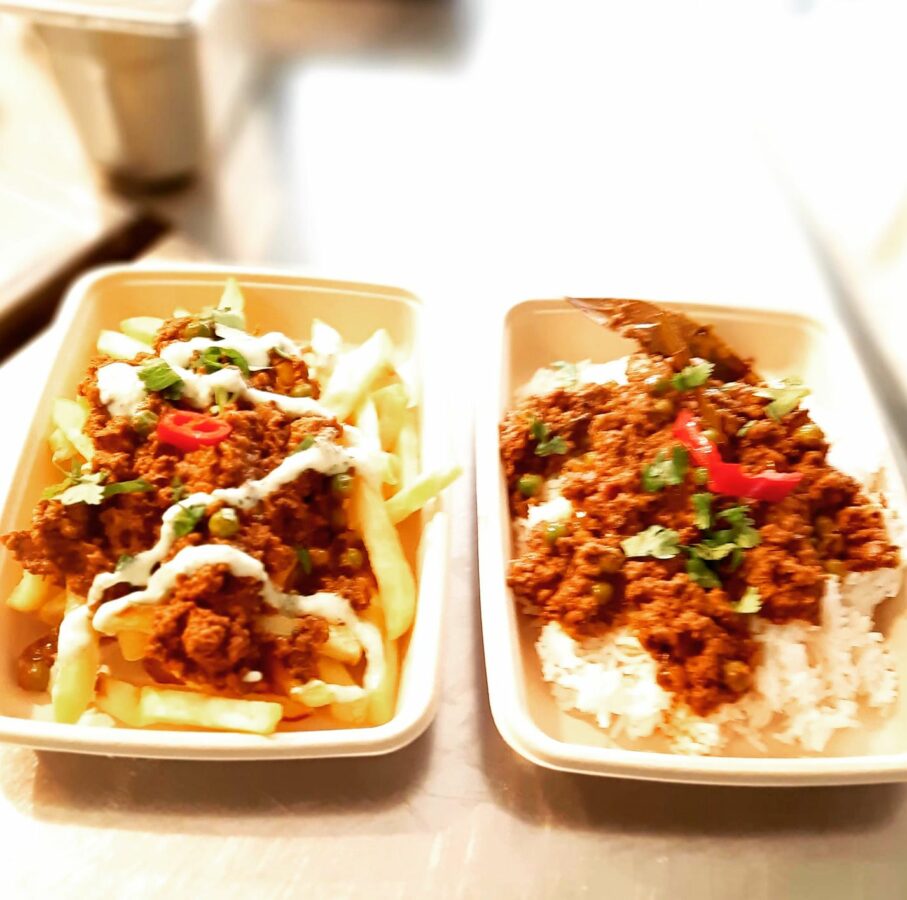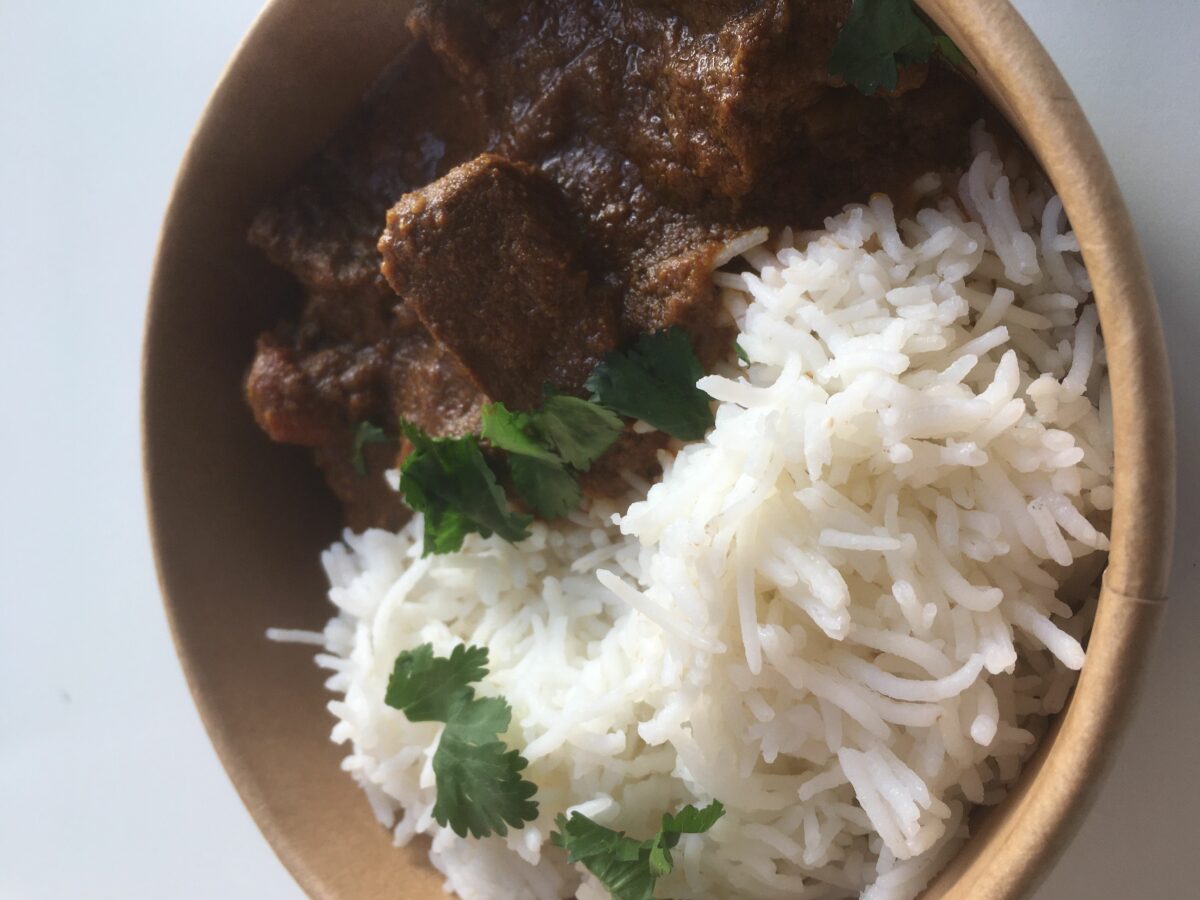 aromatic and authentic 'homestyle' curries
Each week, Chapati Café in MediaCityUK will offer a variety of aromatic and authentic 'homestyle' curries with vegetarian and meat options available.
Founded by Dan Hall and Priti Chauhan-Hall
the husband and wife duo first met at work and soon bonded over their love of food and decided to pursue their dreams of opening up their own eatery, bringing real and authentic Indian flavours and recipes to Manchester.
Trays of Indian fare doled out in a cool nook
Chapati Cafe serves fresh, fast, homestyle curries at great value.