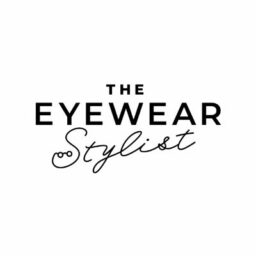 The Eyewear Stylist
Address
White Building
MediaCityUK
Media City
M50 2NT

I grew up with Opticians for parents. I know how boring a trip to the Opticians can be! (Sorry Mum and Dad!)

I could see that the world of Optics needed a shake up.

You walk in, and see racks of frames, they all look pretty similar... You have no idea what would suit you, and when you do sit down with the advisor (who may or may not be a qualified Dispensing Optician) for advice, you're greeted with questions like "What would you like? What are you thinking?"

But you don't really know what styles of glasses suit you and would make you look a million dollars! You have loose ideas based on some people you've seen on TV or magazines. But truly, you have no idea!

What you really want to know is:
Now, this is where I step in. (Yay!)

When qualifying as a Dispensing Optician, I noticed that there were no certified expertise in Optics when it comes to style. Everything that's taught is all based upon lenses, and lens cosmetics, with some brief information on frame materials. So I went above and beyond to get you the answers when it comes to eyewear style!

I travelled the world to visit all of the international eyewear trade shows to truly explore what amazing styles are available; Paris, Milan, Munich, NYC, you name it, I've been there! I worked for some of the top end Opticians in the UK, styling the rich and famous in niche eyewear. Even then, they were claiming to be "styling" opticians, and yet seemed to be winging it when it came to style! So I went even further and travelled to London to train to be a Personal Stylist. Here I learnt all about colour analysis, so that I can identify which colours suit your skin tone and lift you. I learnt about how to put the whole outfit together, not just your specs.

Join me for a refreshing glass of Champagne or a wonderful cup of coffee and visit me at my Styling Studio in MediaCity to find your perfect eyewear and sunwear today, and leave confident in the knowledge that your glasses look impeccable. Impeccably you.

- Which pair of glasses will make me look as, or even more attractive, than I look without glasses?
- Which pair of glasses are going to suit MY face shape?
- Which colours would suit MY skin tone?
- What's on trend in eyewear? What's fashionable right now? Which styles are timeless if I don't like to follow trends?
- I feel like I need something that will go with everything, as I only want one pair. So I can't have a coloured frame right?