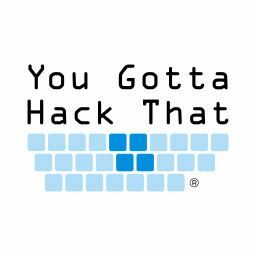 You Gotta Hack That!
Address
M12, Mezzanine floor
Tomorrow Building
M50 2AB

You Gotta Hack That is a cyber security, threat simulation and penetration testing consultancy that specialises in the Internet of Things (IoT) and Industrial Control Systems (ICS). IoT and ICS have common ancestors with general IT, but they face their own challenges. To get security assurance for these types of devices, you need experts: that is where we step in. Everyone at You Gotta Hack That is a geek at heart, they are all great at what they do and strive to ensure you can have the security you need for your IoT and ICS. You Gotta Hack That has been operating since 2017 but despite a youthful outlook on the world, it has decades of experience at hand. Each year we attend specialist conferences and have personal research projects to continuously hone our skills and ensure we are always at the cutting edge.