David Walliams "Bad Dad" Outdoor Theatre Show at Box on The Docks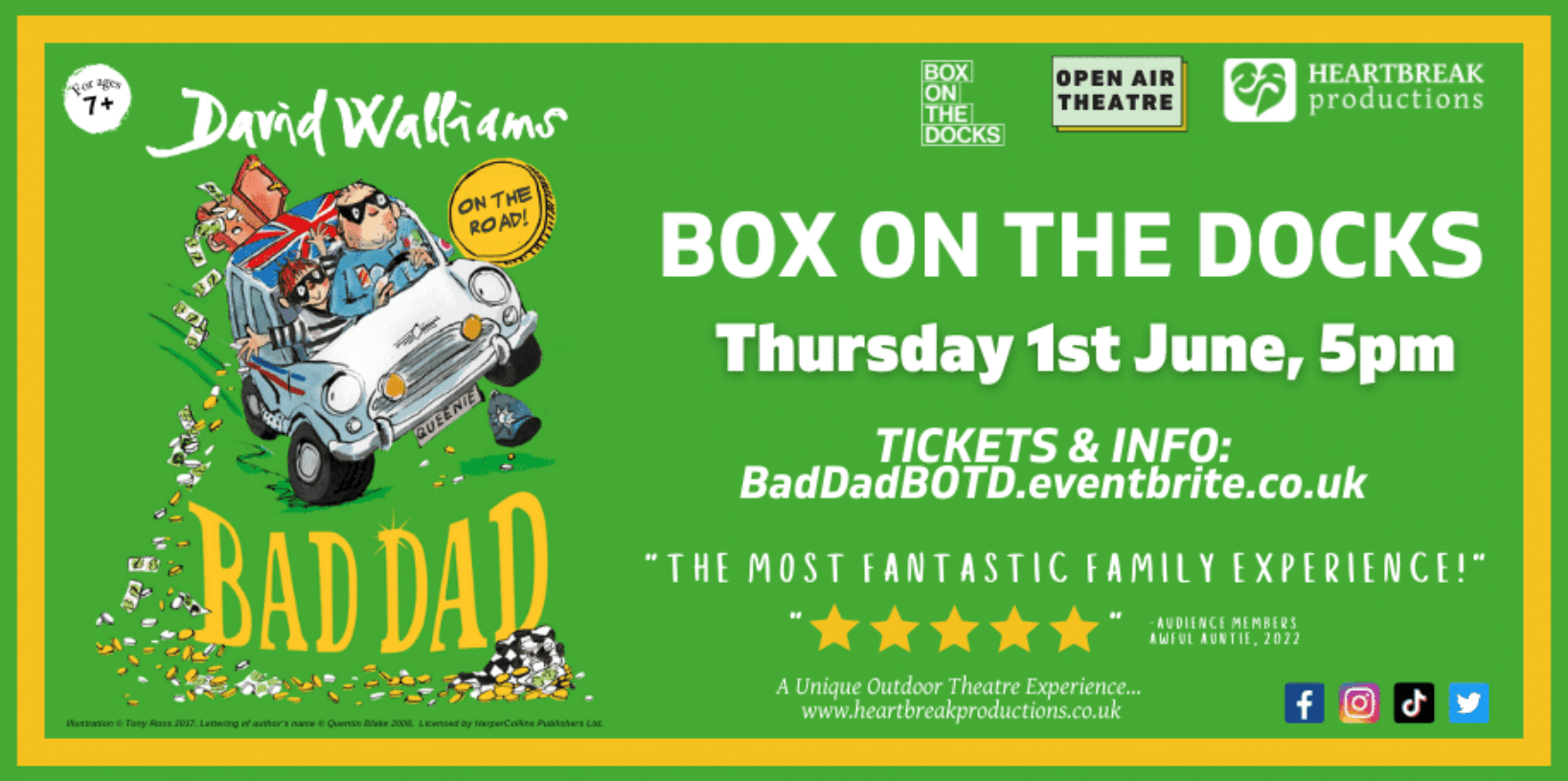 Time: 5PM
Location: Box on the Docks
Written by one of the UK's most popular children's authors- David Walliams, "Bad Dad" follows Frank and his father Gilbert as they struggle to escape the clutches of the local crime lord and clear Gilbert's name.
Frank's dad, Gilbert, wasn't always considered a criminal. In fact, to Frank and the locals he was no other than the legendary 'king of the track', Gilbert the Great. That is, until a tragic accident puts a stop to his track-racing days.
Feeling like he has gone 'from hero to zero', Frank's father becomes tempted by the dark allure of life as a get-away driver. This warm-hearted tale follows the highs and lows of a father and son relationship as they navigate their way through a world of crime, car chases and convicts!
Duration: 2 hours long including an intermission
Tickets on a pay what you can afford basis