International Co-Working Day at ARRIVE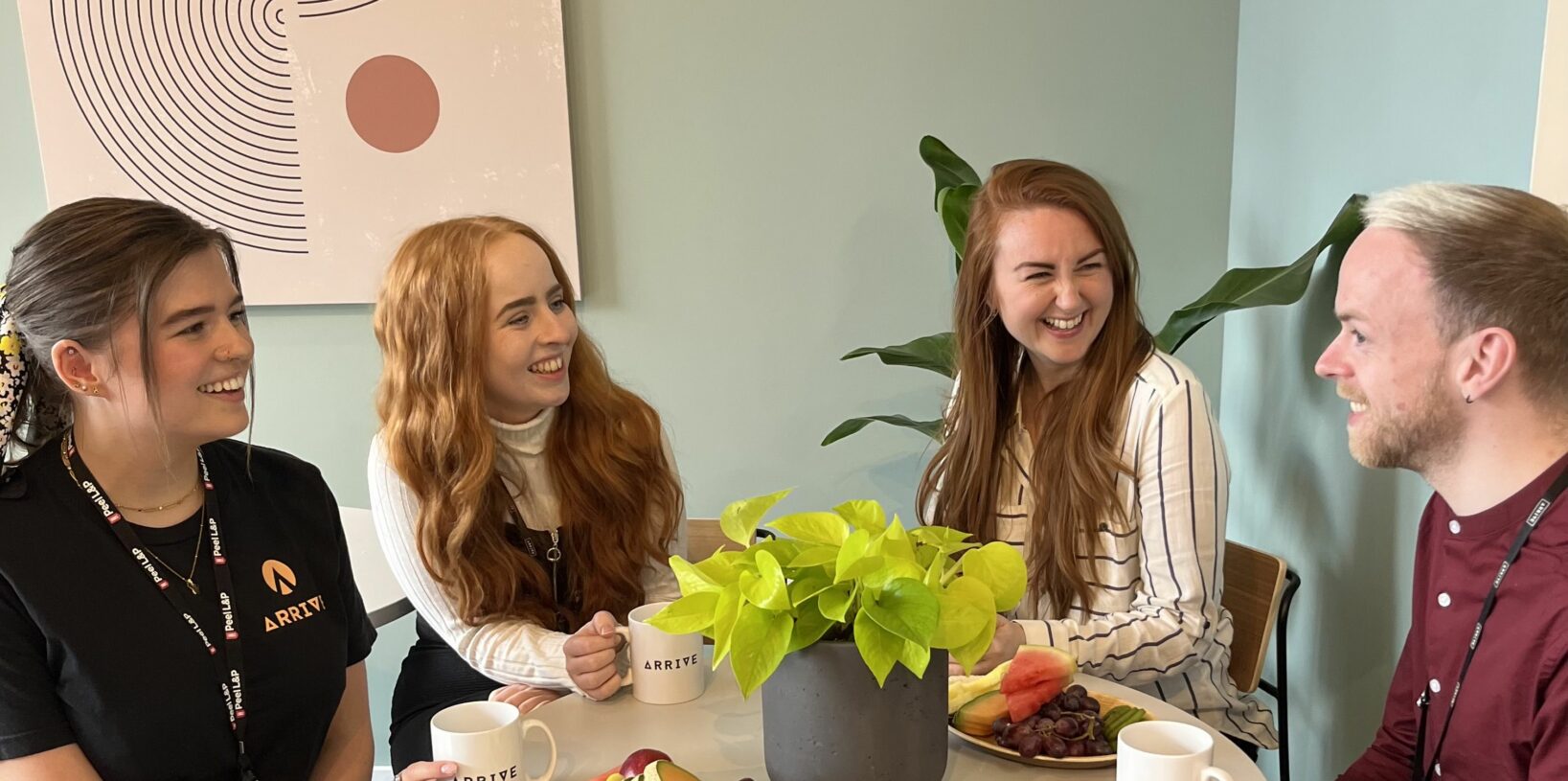 To celebrate International Co-Working Day, ARRIVE are opening the doors to our latest co-working space, ARRIVE Blue on Wednesday 9th August.
We welcome SME's, students, entrepreneurs and anyone who enjoys a diverse workstyle to come and join us for a free day pass to our workspace.
Free Entry includes personal desk for the day, tours of ARRIVE, free wifi, breakout areas, phone booths, meeting rooms, wellbeing room, teas & coffee facilities as well as a host of refreshments and workshops throughout the day.
To secure your desk book a ticket below, spaces are very limited.
The space will be free to access between 09:00 and 17:00 and we welcome anyone looking to participate to get involved and utilise all our amenities.
All attendees will also get a free week of co-working (new members only).
We can't wait to welcome you!
Agenda
09:00 – 09:30
Welcome
---
Get settled and have a brew! Nespreso will join us offering free coffee to help start your day
09:30 – 10:30
Pilates
---
Start the morning with an energising Pilates class.
09:30 – 11:30
Tour our facilities
---
Book a slot on one of our tours.
11:30 – 12:30
Network Brunch
---
Join us for a FREE brunch provided by Sndwch and utilise the network across MediaCity.
12:30 – 13:00
Money Matters with Hannah Whiteley
---
The cost-of-living crisis is affecting businesses, join us for a chance to offload your money worries and have a chat about all things finance with our onsite financial advisor.
13:00 – 13:45
Meditation Class
14:15 – 15:00
Business worries no more with FSB
---
Join us for a talk hosted by the FSB (Federation of Small Businesses) The FSB are a champion non-profit company that offers legal, HR, and business support to SMEs. If you're a small business and want advice or to learn more about the organisation join us for an afternoon discussion.
15:00 – 16:00
Yoga With Carly
---
Join our Yoga instructor Carly Tong for a relaxing session designed to reduce stress and maximise productivity.
13:00 – 17:00
Financial Adviser 1 to 1
---
We understand how difficult the current economy can be on start up companies. We are offering bookable one to one sessions with Hannah Whiteley a qualified financial advisor to get help and support.
15:00 – 17:00
FSB (Federation of Small Business's) 1 to 1
---
Join Ben Humphrey for a 1 to 1 session to seek advice on your business.
17:00 – 18:00
Network Drinks
---
Finish the day off with a drink and an opportunity to network. With complimentary drinks on the 7th floor hosted by the Alchemist.