Japanese Painting Workshop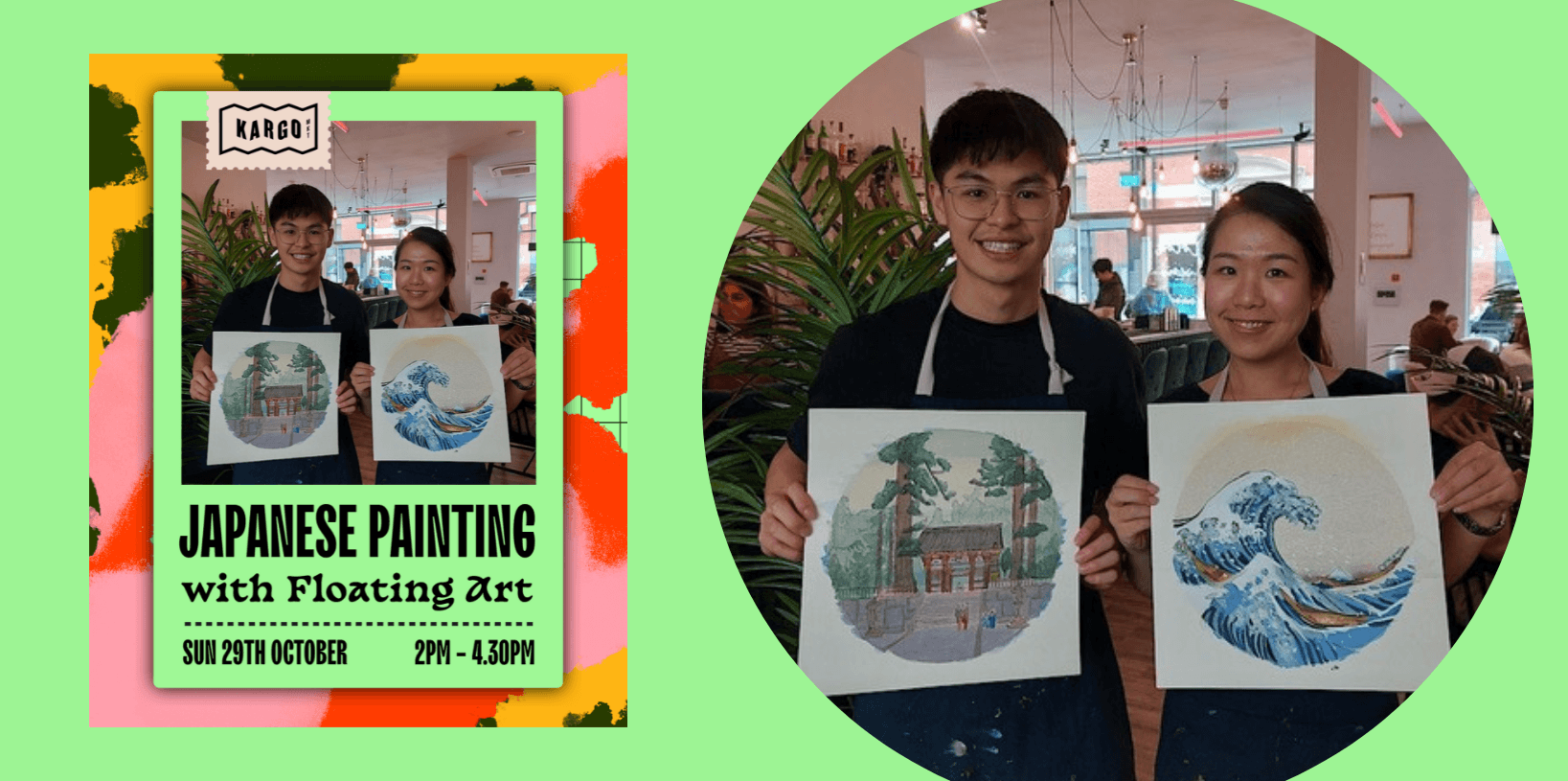 Japanese Painting Workshop
£27.80
Sunday, 29 October 2023 at 14:00 – 16:30 GMT

Explore your creative side and discover new techniques with this fun workshop experience.
Learn from an experienced local artist, who'll teach you how to paint using traditional materials like bamboo brushes, sumi ink, Gansai Tambi 顔彩耽美 (Traditional Japanese colours), gold leaves on rice paper.
We will bring along a selection of references from the different Japanese art movements like Ukiyo-e, Rinpa School and also some Japanese contemporary artists. We will also introduce the seasonal topics that help you to capture some stunning Japanese scenes.
This painting class is suitable for beginners as well as those with a little more artistic experience, so don't worry if it's your first time. Your teacher will be on hand to provide guidance and answer any questions.
At the end of your art class, you'll get the chance to stand back and admire your beautiful Japanese painting or you can share your experiences with the group. You'll head home with your completed piece and a new skill that's perfect to practice whenever you're looking to clear your head.
This workshop is located at the Kargo Market, Salford Quays. Kargo MKT is a brand new Food Market which has just opened in Media City, Salford Quays. Food & Drink will be available for purchase before, during and after the workshop.
*Towards the end of the workshop there will be an opportunity for you to get your photo taken. We will use these photos  for social media and promotional use. Please let us know if you're not comfortable with this.
Knowledge required
• Beginner friendly – all levels welcome.
Materials (all provided)
• Sumi ink,  Gansai Tambi  顔彩耽美 (Traditional Japanese colours), gold leaves, rice paper board or fan.
What you'll get:
• All of the equipment and materials needed for your class.
• Protective equipment such as aprons.
What to bring
• Comfortable clothes that you don't mind getting a little paint on.
• A carrying bag for take your artworks home.
* This workshop is for ages 16+ only, if you have any concerns please email us floatingartuk@gmail.com
Follow us on Instagram and Facebook for more details @artfloat
www.floatingart.co.uk
Full venue address:
Kargo MKT Central Bay, Unit 32, Quayside Media City, Salford, England, M50 3AG