Pumpkin painting with Holly Greenwood Design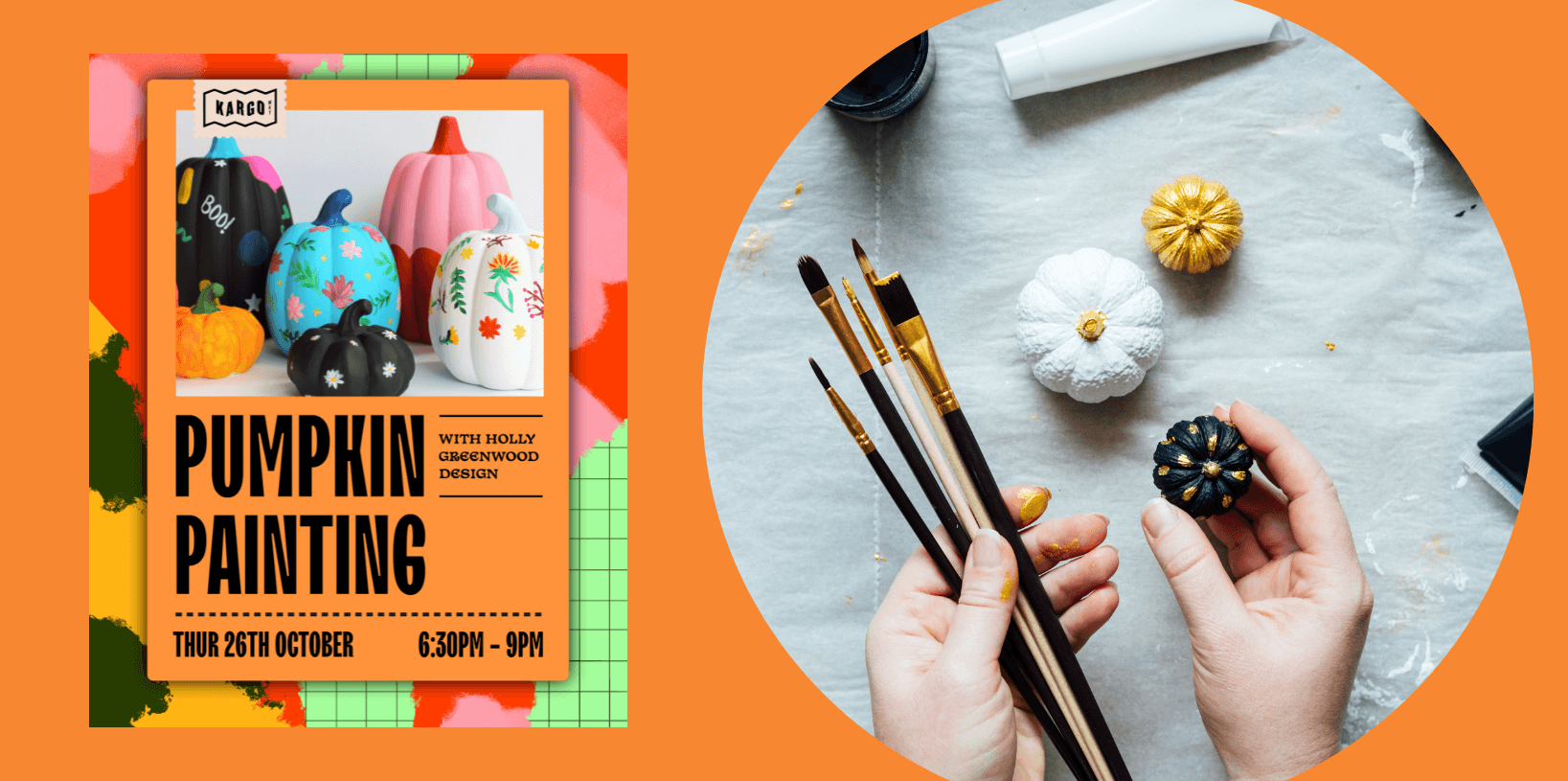 Pumpkin painting:
📅Date/time: Thursday 26th October, 6.30PM – 9PM
Join for a fun, autumnal, cosy craft evening! Led by local artist Holly Greenwood you will get to design and paint your very own ceramic pumpkin. The perfect Halloween decoration to display in your home during the spooky season!
All are welcome, no artistic experience necessary. Holly will guide you through and provide you with design ideas, techniques and tips!🎃
£29 Per Ticket
BOOK TICKETS HERE – keep your eyes peeled!