https://www.salfordliteracytrail.org.uk/
Salford Literacy Trail
Dates
14th Jul - 9th Sep '22
Explore your city and discover new adventures through the power of stories and reading. The Salford Literacy Trail is a stunning collaboration between the National Literacy Trust and the Bupa Foundation to create 20 Book Bench sculptures in the heart of Salford. Running from Thursday 14th July to Friday 9th September, these eye-catching, unmissable benches have been designed by local artists working together with Salford schools. Each one uniquely captures how children feel about the books and stories that have inspired them and helped them to get in touch with their emotions. It's an opportunity for families to discover the joys and benefits of reading by exploring the trail and taking part in a programme of activities over 10 weeks in the summer.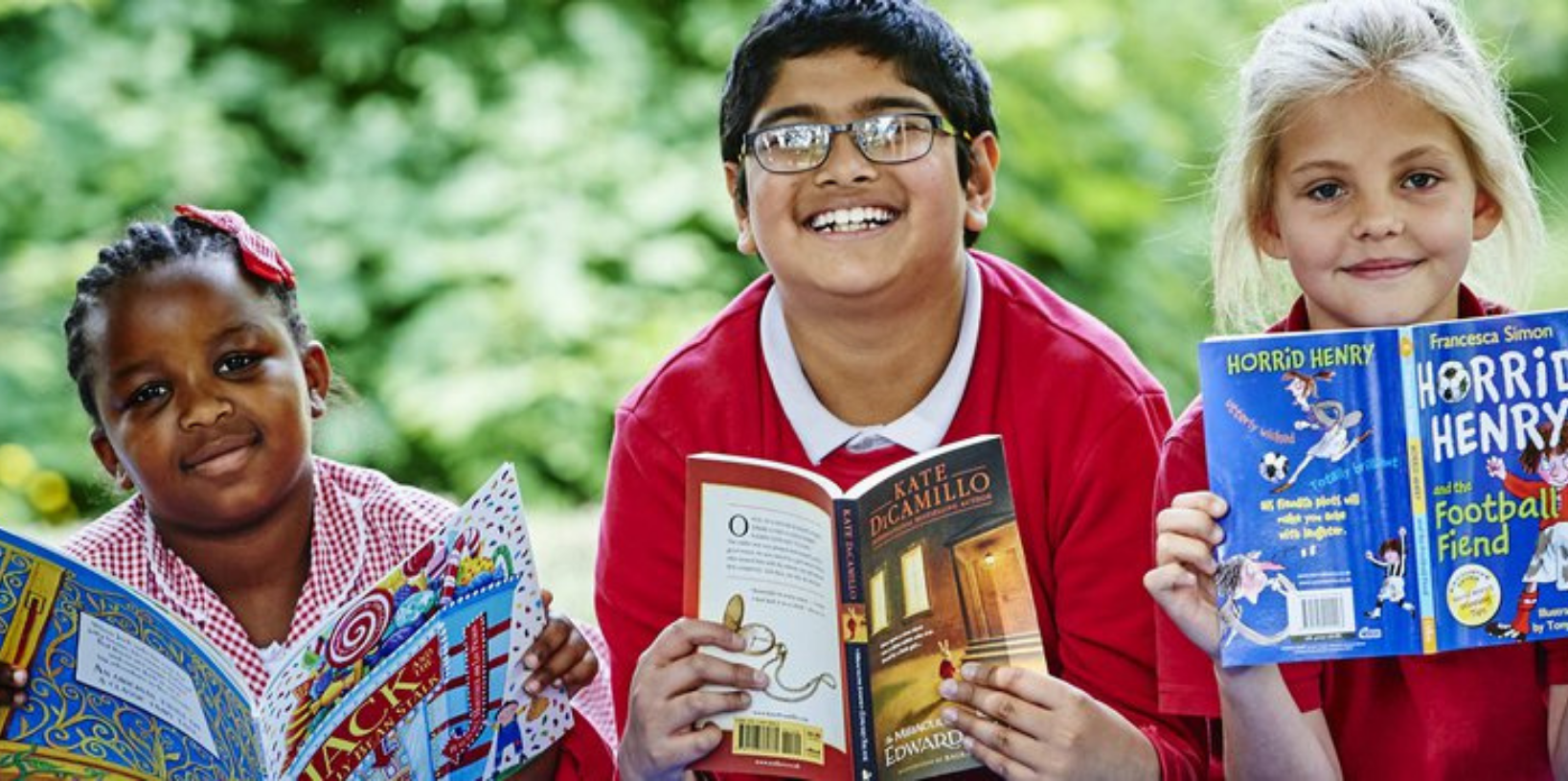 MediaCity is pleased to be housing five BookBenches throughout summer. It's a great way to get out of the house and connect with your creative side.
You can find "Elmer's Day Out" near the Blue Peter Garden – where you can see the work of Willow Tree Primary's pupils who imagined what Elmer's day would look like if he visited Salford for a day. Perhaps you fancy bringing your own book along? If so, why not visit the "Better with a Book" BookBench located at the BUPA HQ waterfront.
"Literally Magic" is found in The Lowry. This BookBench is a really exciting way to connect with your own story telling and magic tales! The Quayside sees "World of Wonders" – a colourful BookBench designed to take you on a journey through time and space with your favourite (or brand new) book.
Finally, take a stroll near on the waterfront down to The Alchemist, where you'll be greeted by "Find Your Happy." Take this time to think about what reading has and could bring to your life. You might even take a selfie and share with #SalfordBookBenches!
If you want to learn more, visit the website and download a map of the trail!