What's On at The Lowry
Dates
5th Dec '23 - 7th Jan '24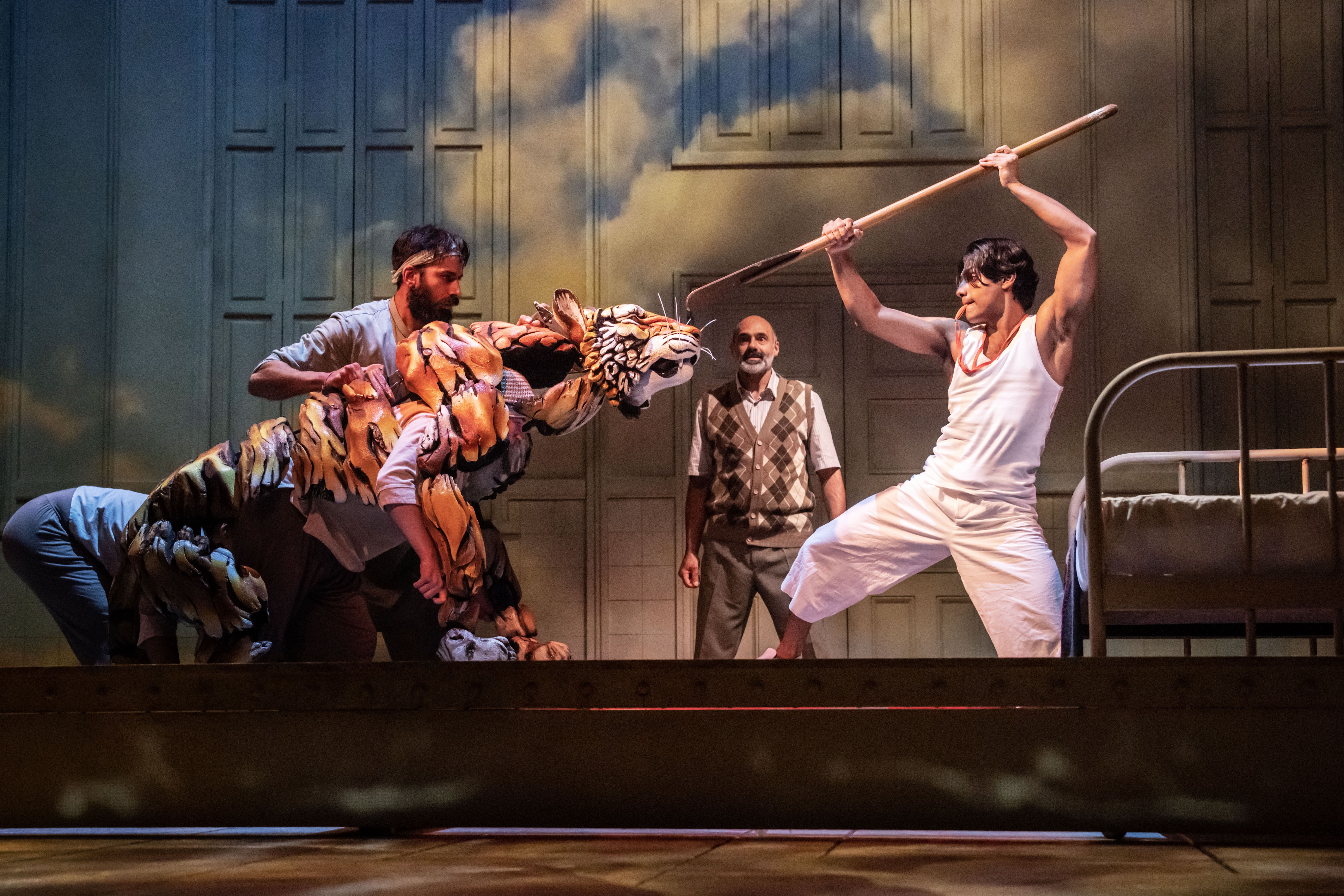 ✨ LIFE OF PI
TUESDAY 5TH DECEMBER – SUNDAY 7TH JANUARY 
Based on the global phenomenon and winner of the Man Booker Prize, selling over fifteen million copies worldwide, Life Of Pi is the hugely popular story of an epic journey of endurance and hope. Don't miss the West End and Broadway spectacle on its first ever UK tour.
✨ FANTASTICALLY GREAT WOMEN WHO CHANGED THE WORLD
THURSDAY 5TH DECEMBER – SATURDAY 7TH JANUARY
Empowering pop musical Fantastically Great Women Who Changed the World returns to the Lowry this Christmas, for 5 weeks only, before heading out on tour in Spring 2024.  This kick ass-pirational stage show, based on the popular book by Suffragette relative Kate Pankhurst comes from one of the producers of SIX.  From explorers to artists, scientists to secret agents, hear the stories of some of history's strongest mothers, sisters and daughters; all independent icons who really did change the world.  FANTASTICALLY GREAT WOMEN WHO CHANGED THE WORLD is an empowering new stage show which will be celebrated by anyone who is prepared to move and be moved, with characters and songs that pack a popstar punch!
✨ WE ARE GOING ON A BEAR HUNT
THURSDAY 7TH DECEMBER – SATURDAY 7TH JANUARY
This family friendly show celebrates adventure and mischief!
See the smash-hit production of We're Going on a Bear Hunt at the Lowry, as it returns vividly and noisily in director Sally Cookson's fun-filled adaptation set to Benji Bower's versatile lively score. Join our intrepid family of adventurers and their musical dog on a quest to find a bear; as they wade through the gigantic swishy swashy grass, the splishy splashy river and the thick oozy, squelchy mud! Expect catchy songs, interactive scenes, plenty of adventure and a few surprises along the way. Based on the much-loved picture book by Michael Rosen and Helen Oxenbury, this mischievous celebration of play is the perfect treat for families with children aged 3 and up.