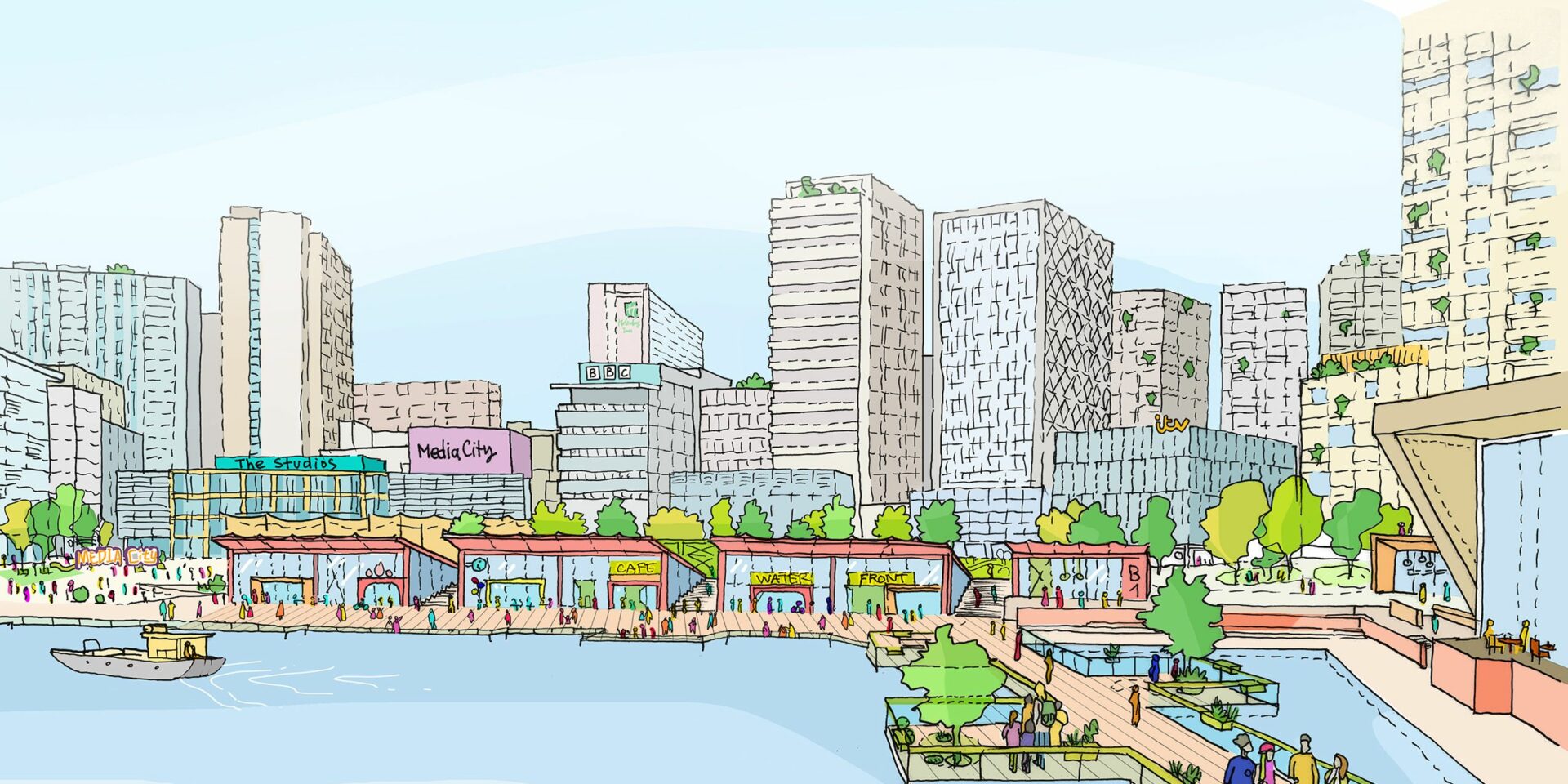 A once in a generation vision
We have an exciting vision for MediaCity and Quayside which will shape its evolution and expansion over the next 10 to 15 years.
 In partnership with Salford City Council we will be sharing the draft MediaCity and Quayside Regeneration Framework with you at a drop-in event on Wednesday, 18th October between 12 noon and 6:30pm at the Marketing Suite, 6th floor Orange Tower, MediaCity.
What does the draft MediaCity Regeneration Framework mean to you?
We want to build on the remarkable regeneration that has taken place over more than 30 years in Salford Quays and the draft Regeneration Framework will set the overarching strategy for MediaCity and Quayside for the next decade. This is a once in a generation opportunity which is why we want feedback from our community – residents and workers alike, as we want to get it right. You have the chance to help shape our future and share your opinions for six weeks from the 19th October.
This Framework sets out opportunities to enhance the area by improving and providing new high-quality public spaces, whilst delivering new business floorspace, liveable homes, and associated amenity/leisure facilities to support Salford City Council's strategic objectives for the Quays.
We would love to see you at the launch event, however, if you can't make it, the draft Regeneration Framework will be available to view for six weeks in the Customer Services Hub, Upper Level, Quayside Shopping Centre MediaCity from the 19th October 2023.
We will be asking for your feedback on the document online HERE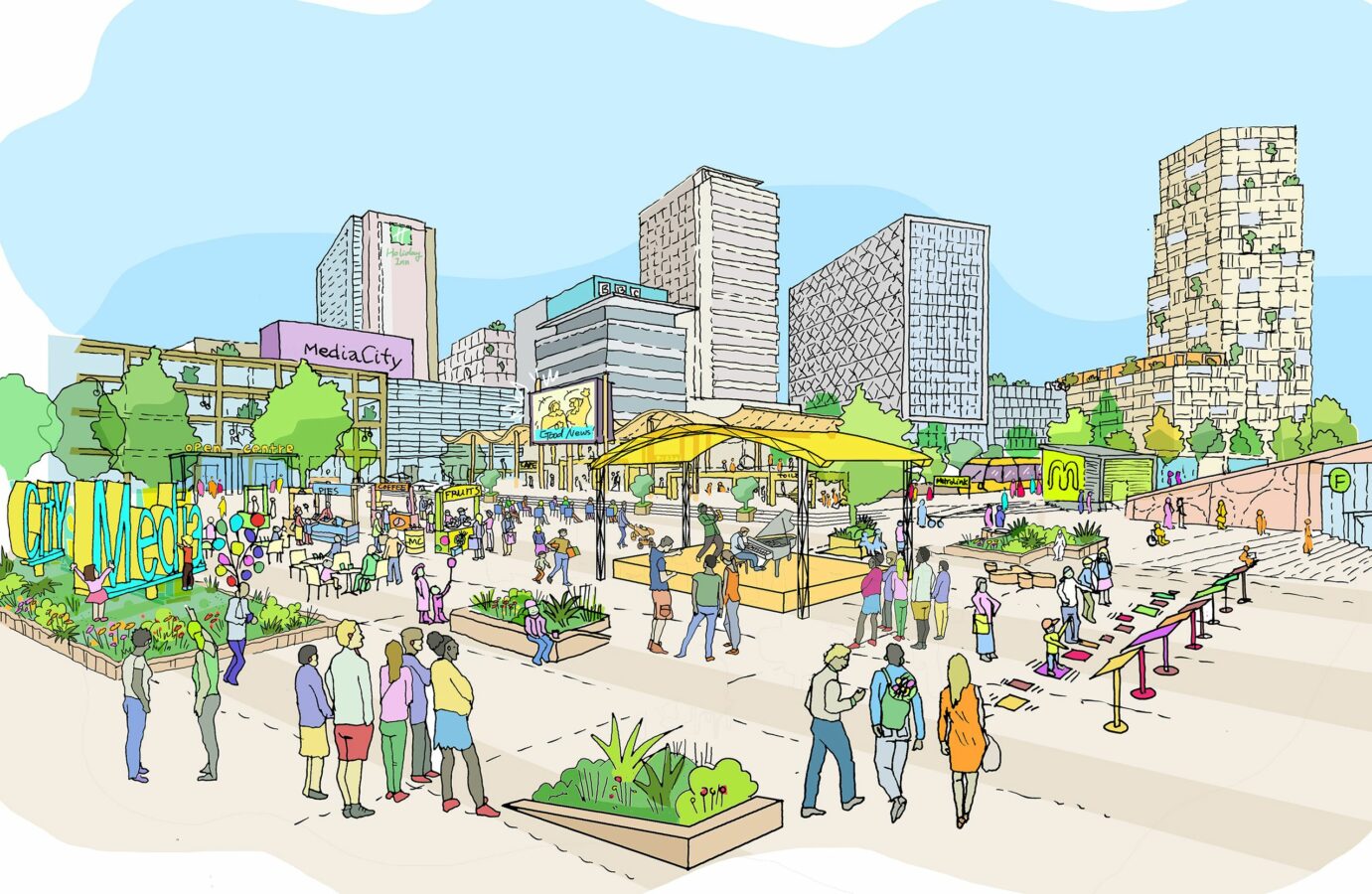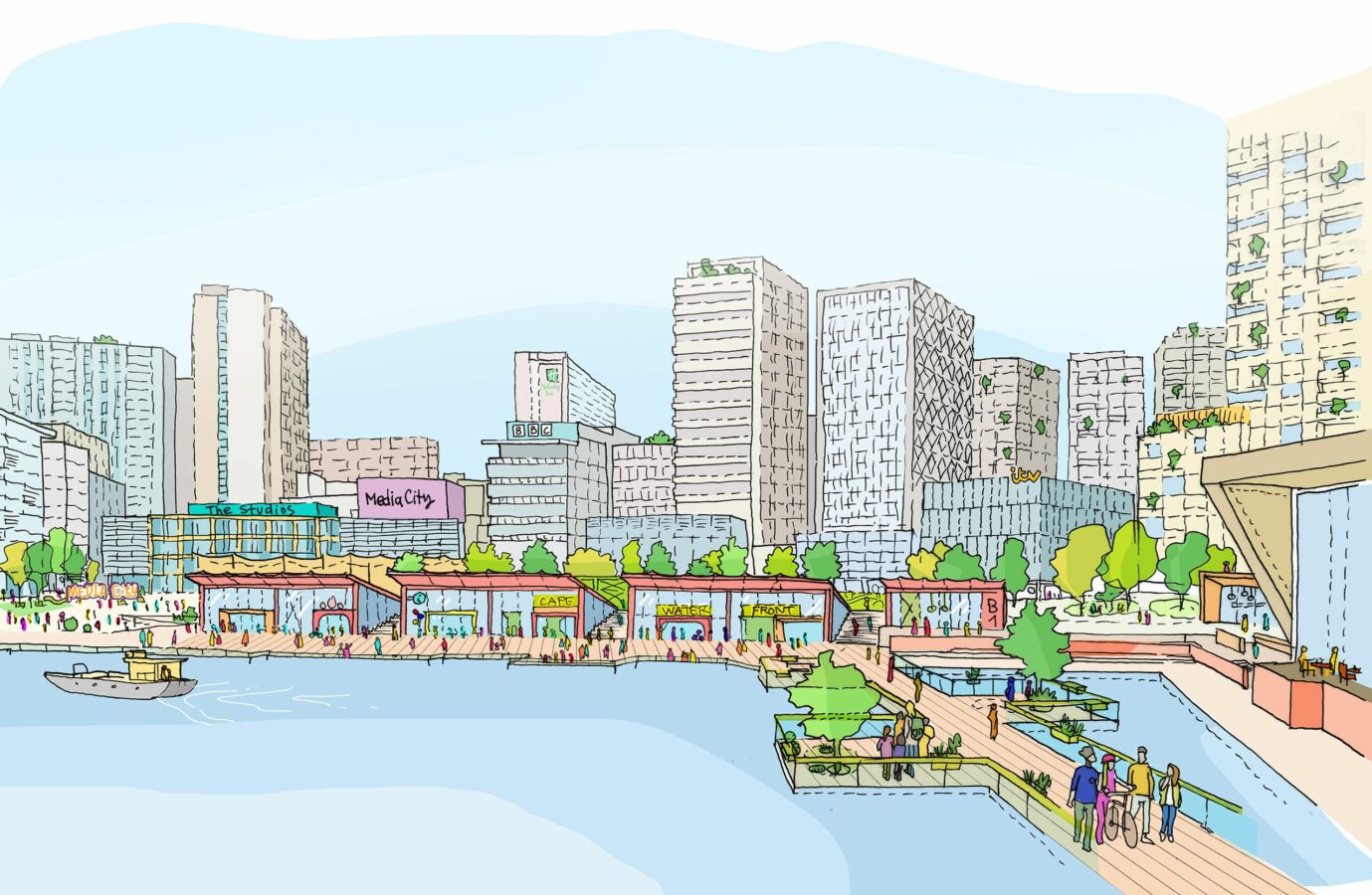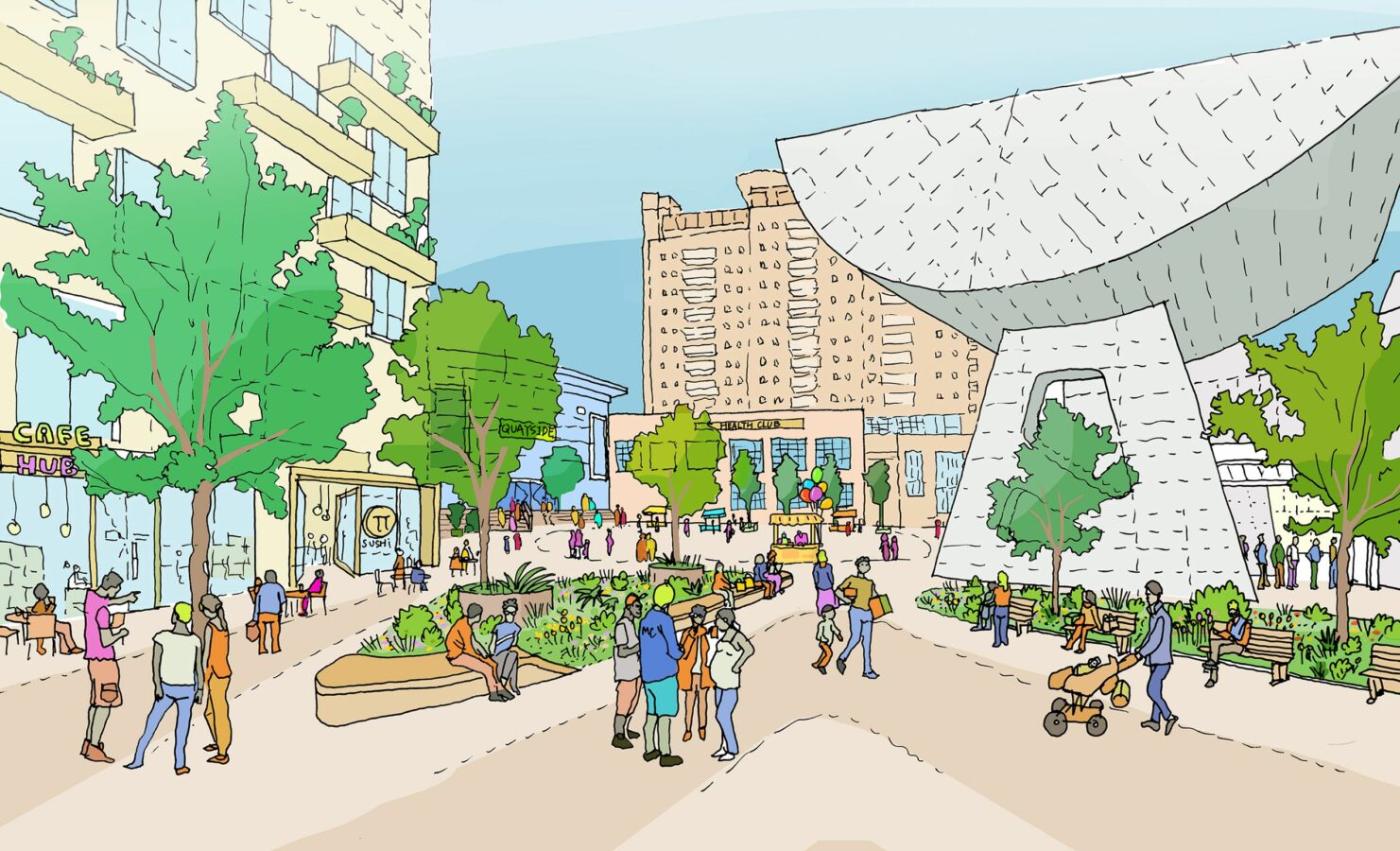 Media Piazza
Waterfront
Town Centre
Lowry Plaza