A Grade-A building providing easy access to MediaCity's leisure and cultural offering.
Situated on the banks of the Manchester Ship Canal, DWC offers stunning views across the waterfront and easy access to MediaCity's diverse amenities.
The building has generous car parking and its own onsite cafe bar, Craft Brew. A back-up generator protects the comms room and essential services within the building.
Specification
Suspended ceiling with integral light fittings
Air conditioned and UPS protected Comms Room
Dedicated onsite Property Manager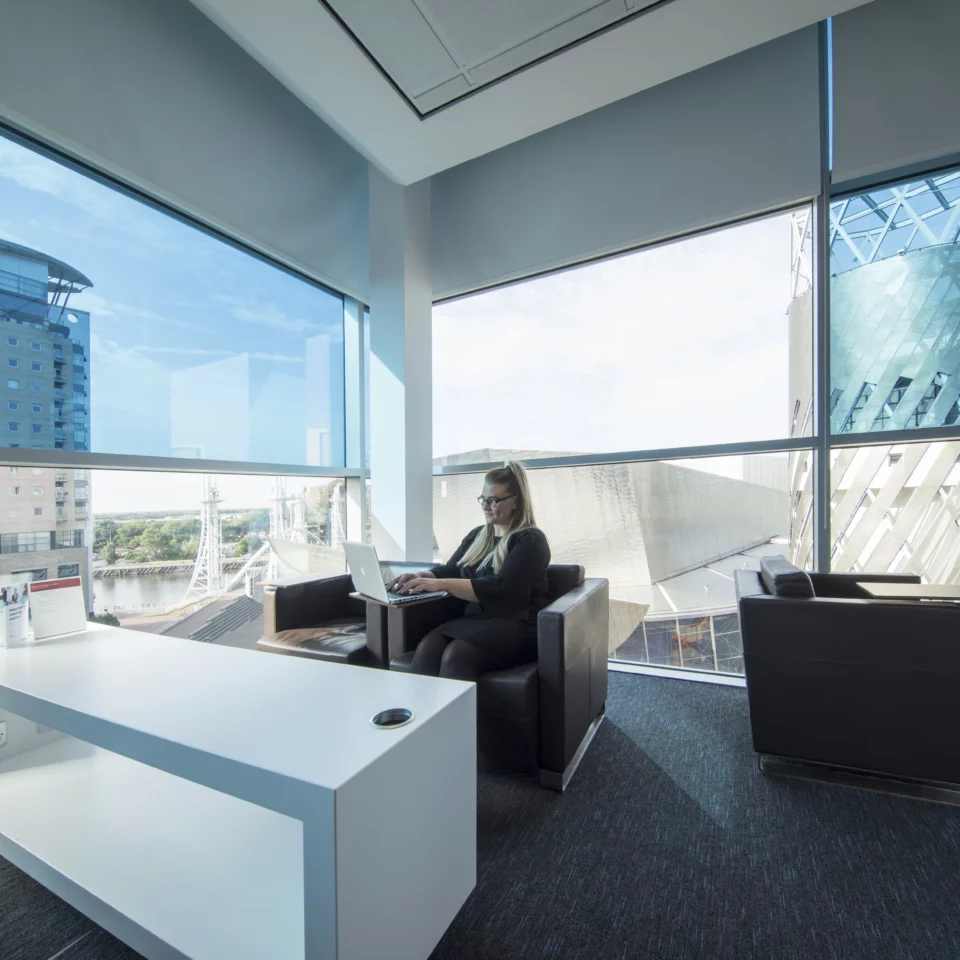 Are you looking for office space for your business?
We have a great selection of spaces available, from flexible solutions for freelancers and smaller creative companies, to more spacious office options for those looking for room to grow.
"*" indicates required fields