Mwaka Mudenda – BBC Children's TV presenter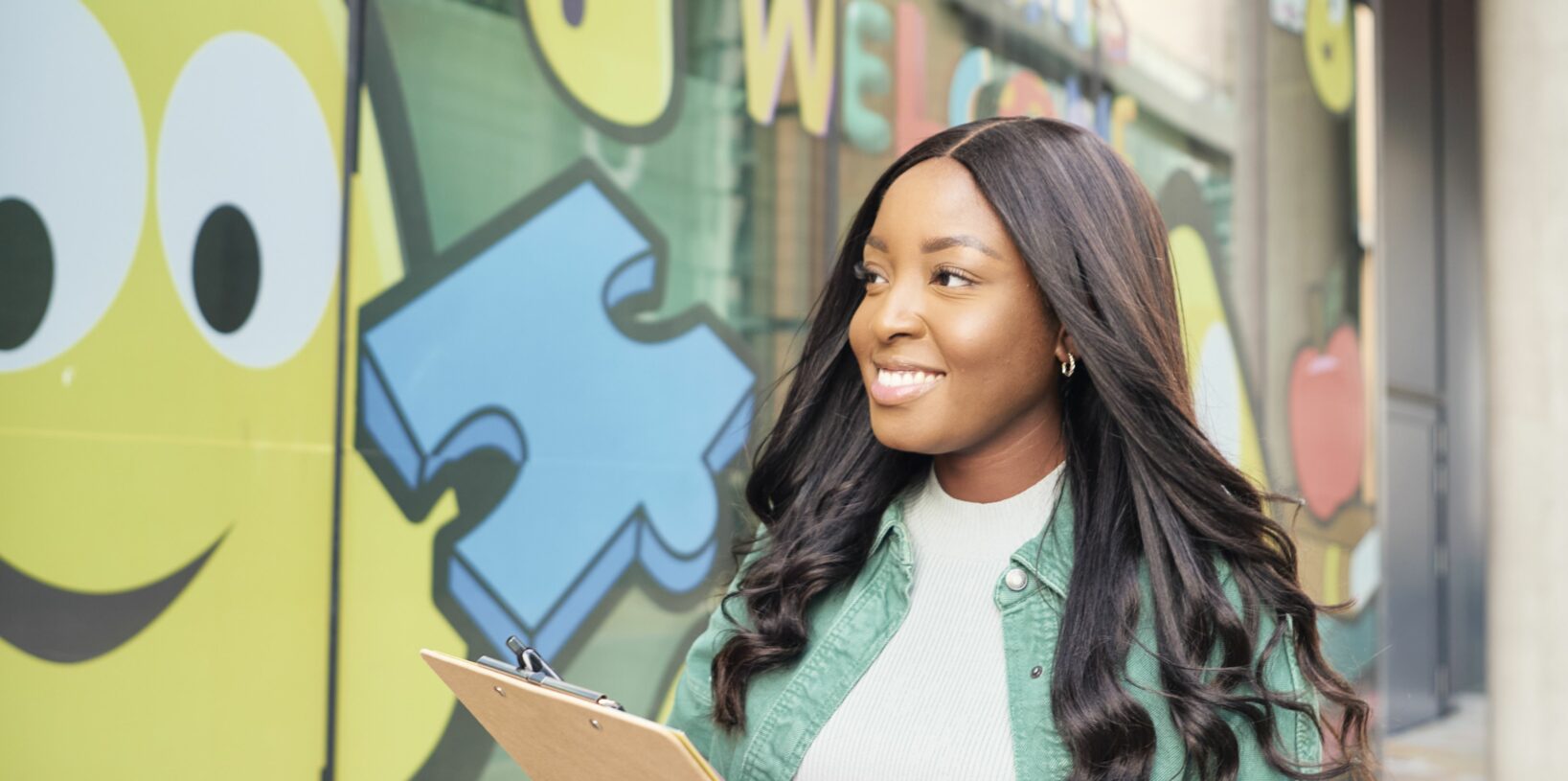 A day in the life. Meet Mwaka Mudenda, AKA Mwaksy, the BBC Children's TV presenter who in 2020 became Blue Peter's 39th presenter. Mwaksy has worked at MediaCity since 2018; her first job was assistant producer at BBC Sport. She describes working at MediaCity:
"I applied for a job at BBC Sport after I graduated. I didn't have a core sport that I loved, but I liked the lifestyle and entertainment side, so I'd look at something like players at Wimbledon and think, how can we make them more relatable to younger audiences? I'd make videos for Instagram and everyone seemed to like them, and then BBC Children's invited me in – I didn't realise it was a screen test – and I was offered the Blue Peter job. Everyone asks how I broke into TV, but I didn't intend to end up in sport, let alone children's. I just went online and applied, and I was honest about what I loved, which is making content and making things relatable. My whole experience has been such a blessing. I'm so grateful and thankful for it.
I used to walk around MediaCity and just appreciate that – wow – ITV is here, and – wow – BBC Sport is here, and – wow – BBC Children's is here. And now it's where I work. I still love it: I go for a walk in the day to refresh my mind and enjoy the view. The studio floor is busy, there's a studio manager, floor manager, runners, camera operators, sound and lighting, but it feels like a family. When I joined, I didn't know everyone's life stories and we were all wearing masks, but there was still this sense that collectively we're trying to make great TV. It didn't feel like work, more like working with your friends. We all look out for each other. It's just a nice place to work; we all want to have a good day."
"There's this sense that collectively we're trying to make great TV."
Related Tales from the City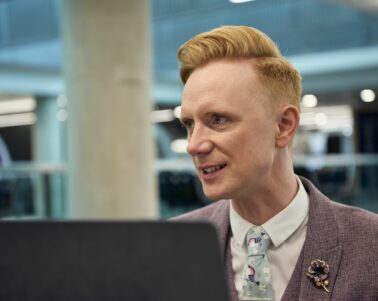 Meet Owain Wyn Evans, the award-winning TV presenter who during lockdown became known as the drumming weatherman.
Find out more