Owain Wyn Evans – TV presenter
Meet Owain Wyn Evans, the award-winning TV presenter.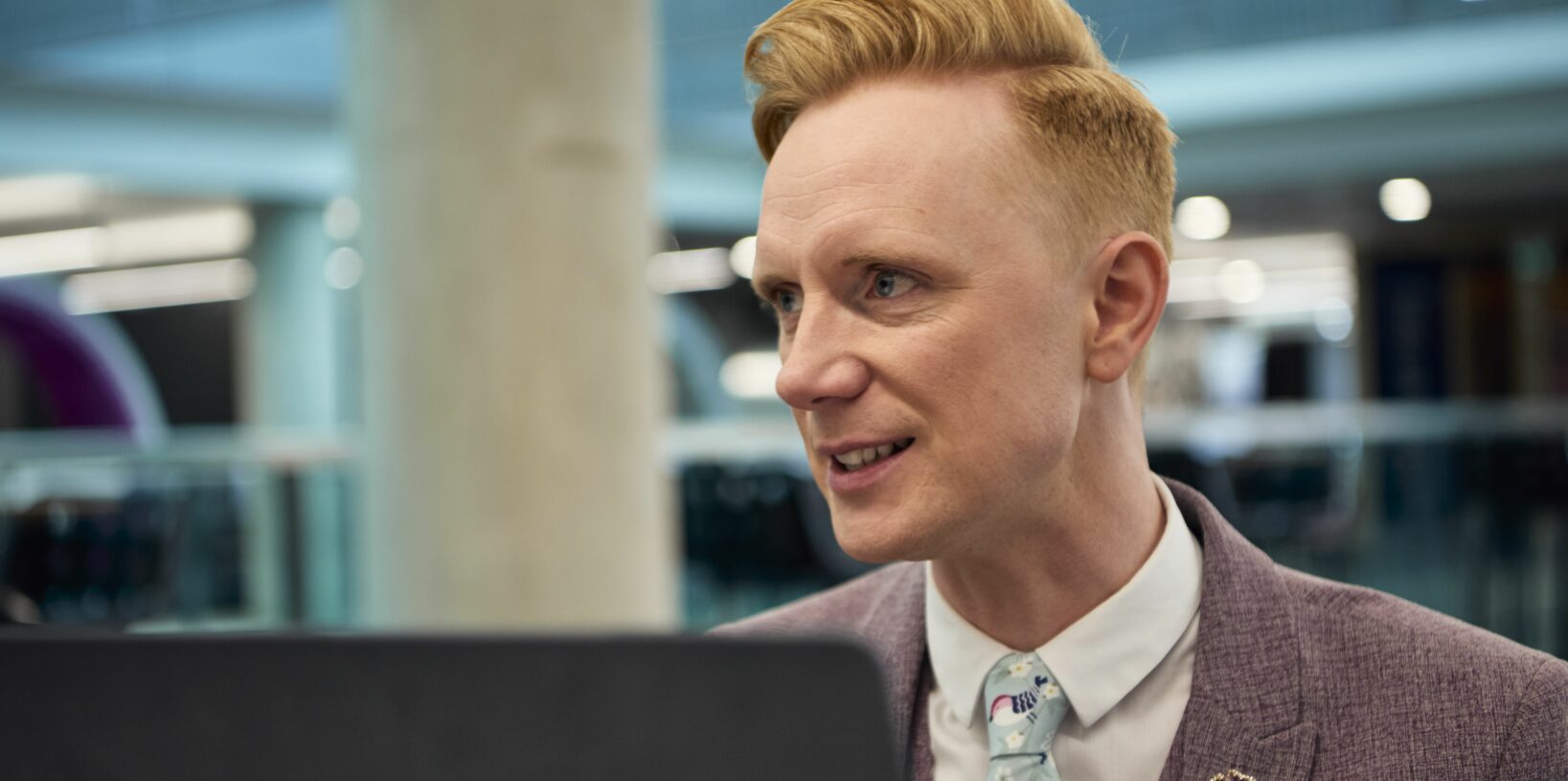 A day in the life. Meet Owain Wyn Evans, the award-winning TV presenter who during lockdown became known as the drumming weatherman. He's been senior weatherman at BBC North West Tonight since 2019. Owain describes life at BBC North.
"It's such a hub, for TV, radio and online, and not just for the BBC but so many other TV and production companies. I've worked in many BBC buildings, but there's something special about MediaCity. You get more of a mix, of news, radio, entertainment, sport, there's people coming up for meetings, there are shows in dock10: it all means the chances of bumping into someone you wouldn't have otherwise are higher. It opens doors. Since I've been here, I've been able to do a lot of other things, like for BBC Radio Manchester and BBC Breakfast.
My typical day contains a lot of preparation. I do around half my work from home, so I prepare social media content there and edit it in the studio. Then it's looking at the weather graphics and the forecast, making sure I'm across them. There's no autocue, so I have to be happy with it. The studio is pretty much automated; I always find it funny when the cameras move by themselves. If I'm on a breakfast shift, I get up at 3.15am – I wear three-piece suits but getting into an outfit that looks like I'm going to someone's wedding that early can feel a bit peculiar.
I love the set-up of our building. I love the open atrium. It's been there quite a while now, but still feels new and shiny, and I love that wow feeling when I walk in. It's so nice to work in a place that gives you that feeling. Even if sometimes it happens to be very early in the morning!"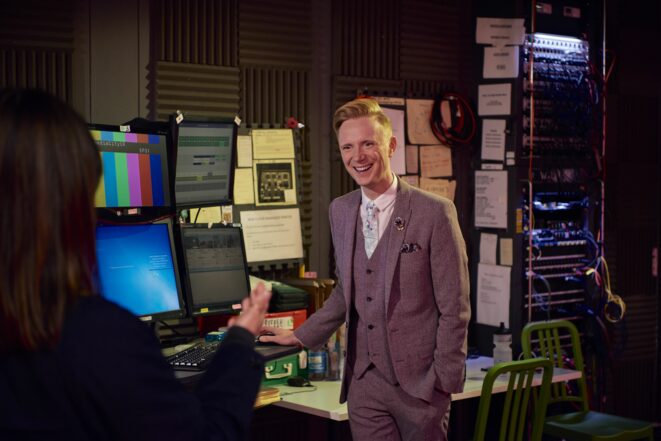 "It's such a hub, for TV, radio and online. It's something special."
Related Tales from the City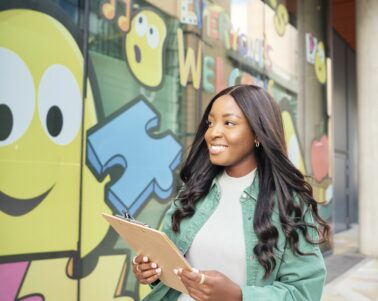 "There's this sense that collectively we're trying to make great TV."
Find out more